Suzuki Violin School Volume 5: Violin Part International Edition (Book & CD)
Regular price

$22.80 USD

Sale price

$16.33 USD

Unit price

per
Suzuki Violin School Volume 5: Violin Part International Edition Book & CD from Alfred
The Alfred Suzuki Violin School Volume 5 International Edition includes a CD with accompaniments! This is a staple bound book with a total of 36 pages.
Covers tonalization, exercises for forte and piano, shifting positions (5th), position exercise, etude for changing strings, scale and arpeggios in G major – 3 octaves. Essential lessons and music sheets for any violin beginner!
Also includes the following features: * Revised editing of pieces, including bowings and fingerings * Additional exercises, some from Shinichi Suzuki, plus additional insight and suggestions for teachers * Musical notation guide * Text in English, French, Spanish, and German * Fingerboard position * CD featuring recordings by William Preucil, Jr. and piano accompaniments by Linda Perry, as well as piano accompaniments recorded alone. Includes the following titles: Gavotte (Bach), Concerto in A Minor, 2nd Movement, Op. 3 No. 6 (Vivaldi), Concerto in G Minor (Vivaldi), Country Dance (Weber), German Dance (Dittersdorf), Gigue (Veracini), Concerto for Two Violins in D Minor, BWV 1043, 1st Movement, Violin I (Bach).
The Suzuki Method® of Talent Education is based on Shinichi Suzuki's view that every child is born with ability, and that people are the product of their environment. Over time, children develop positive character traits, such as self-esteem, self-discipline, concentration, ad determination!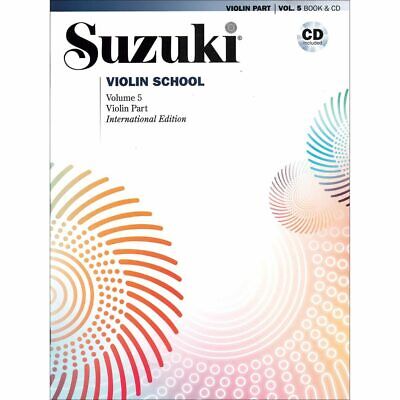 Alfred Music
Share