Alfred's Basic Piano Level 1A (Set of 5): Lesson Book 1A, Theory Book 1A, Technic Book 1A, Recital Book 1A, and Notespeller Book 1A
Regular price

$34.75 USD

Sale price

$26.52 USD

Unit price

per
Alfred's Basic Piano: Level 1A Books Set of 5
This set includes the following 5 books: Lesson Book 1A, Theory Book 1A, Technic Book 1A, Recital Book 1A, and Notespeller Book 1A.
Lesson Book 1A: This easy step-by-step method emphasizes correct playing habits and note reading through interval recognition. Teaches basic keyboard topography and fluent recognition of white key names in relation to black keys. It focuses on simple rhythms and prepares students for intervallic reading with entertaining songs that focus on "same," "stepping up" and "stepping down." It then introduces lines and space notes in treble and bass clefs, melodic and harmonic intervals of 2nds, 3rds, 4ths and 5ths, and graduates to reading on the grand staff. It also introduces the flat and sharp signs.
Theory Book 1A: Contains enjoyable games and quizzes that reinforce the principles presented in the Lesson Books. Students can increase their musical understanding while they are away from the keyboard.
Technic Book 1A: The Technic Books provide reading and rhythm drills and exercises perfectly paced with each Lesson Book in Alfred's Basic Piano Library to improve musicianship and develop coordination of the hands.
Recital Book 1A: Congratulates students for a job well done by providing correlated repertoire to their Lesson Books that are based on concepts they've already learned. As a result, the pieces are quickly mastered. Included in Recital 1A are familiar favorites such as "Lost My Partner" and "Tumbalalaika," and fun originals like "Charlie the Chimp!" and "My Secret Place."
Notespeller Book 1A: Students needing to review and improve their note-naming and interval-naming skills will benefit greatly from these well-prepared Notespeller Books. Each book provides a variety of written activities that reinforce note reading concepts presented in the Lesson Books. Correlates page-by-page with the Lesson Books, but may also serve as an effective supplement to other piano methods.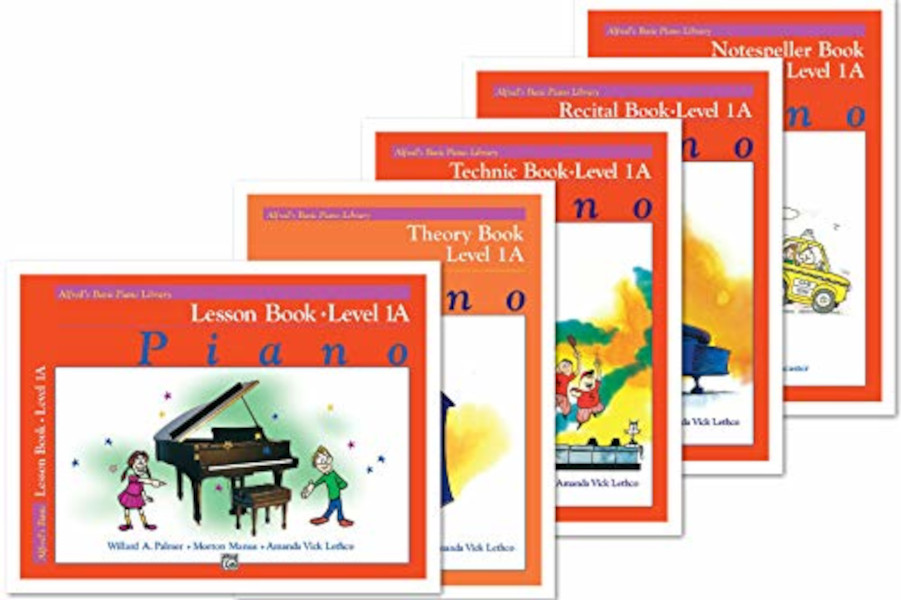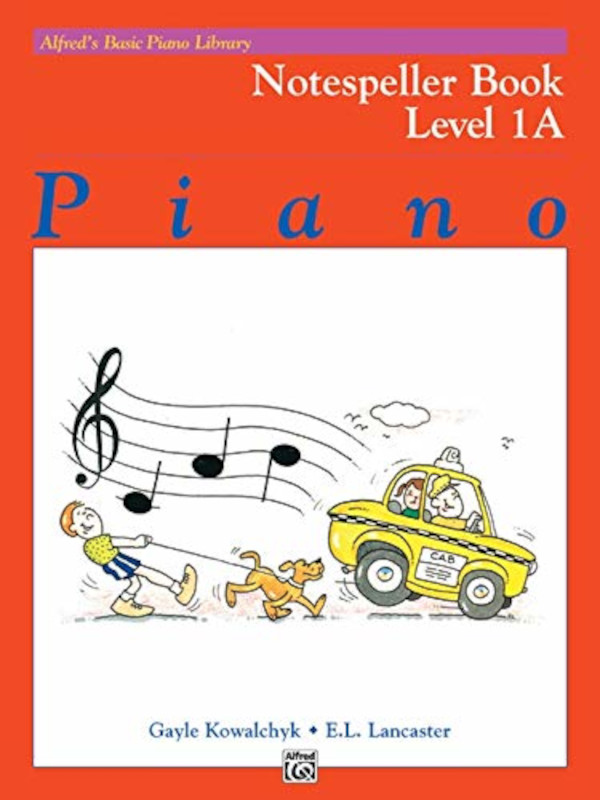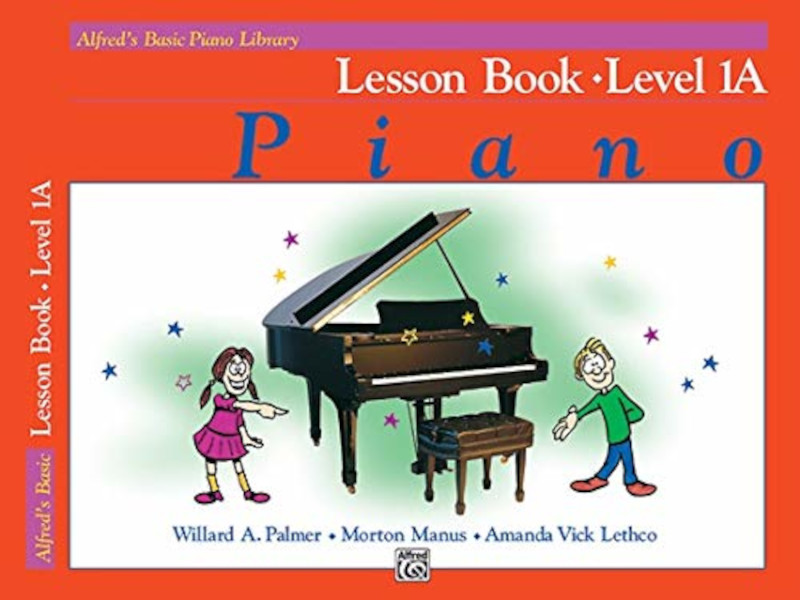 Alfred Music
Share