Alfred's Basic Piano Library: Level 1B Set of 5 Lesson, Theory, Technic, Recital
Regular price

$32.50 USD

Sale price

$23.92 USD

Unit price

per
Alfred's Basic Piano Library: Level 1B Set of 5 Lesson, Theory, Technic, Recital
 This set includes the following Level 1B books: Lesson, Notespeller, Recital, Technic, and Theory!
Lesson 1B: This easy step-by-step method emphasizes correct playing habits and note reading through interval recognition. Lesson Book 1B begins by reviewing the concepts taught in Lesson Book 1A, then introduces new concepts such as incomplete measures, tempo markings, eighth notes and rests, using the damper pedal, half steps and whole steps. It also introduces the major scale through the concept of tetrachords. Songs Include: Brother John * Carol in G Major * The Carousel * The Clown * Concert Time * A Cowboy's Song * The Cuckoo * French Lullaby * Good King Wenceslas * Good Morning to You! * Good Sounds * Grandpa's Clock * The Greatest Show on Earth! * G's in the "BAG" * Hail to Thee, America! * Harp Song * Happy Birthday to You! * and more!
Notespeller 1B: Students needing to review and improve their note-naming and interval-naming skills will benefit greatly from these well-prepared Notespeller Books. Each book provides a variety of written activities that reinforce note reading concepts presented in the Lesson Books. Correlates page-by-page with the Lesson Books, but may also serve as an effective supplement to other piano methods.
Recital 1B: The Recital Books congratulate students for a job well done by providing correlated repertoire to their Lesson Books that are based on concepts they've already learned. As a result, the pieces are quickly mastered. Included in Recital 1B are the folk tunes "Camptown Races" and "For He's A Jolly Good Fellow," and imaginative originals like "The Elephant and the Flea" and "March of the Extra-Terrestrials."
Technic 1B: The Technic Books provide reading and rhythm drills and exercises perfectly paced with each Lesson Book in Alfred's Basic Piano Library to improve musicianship and develop coordination of the hands.
Theory 1B: Designed to coordinate page-by-page with the Lesson Books. Contains enjoyable games and quizzes that reinforce the principles presented in the Lesson Books. Students can increase their musical understanding while they are away from the keyboard.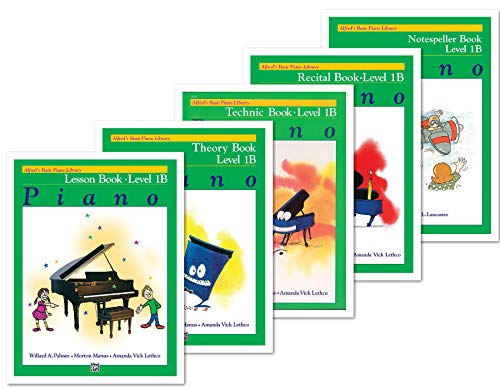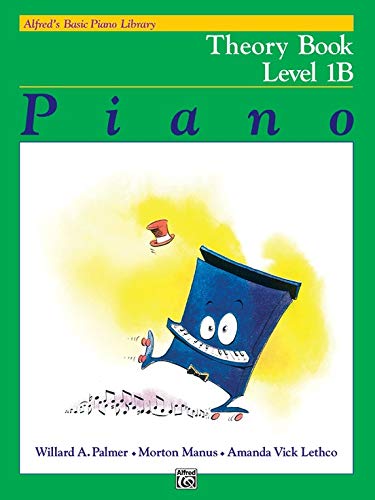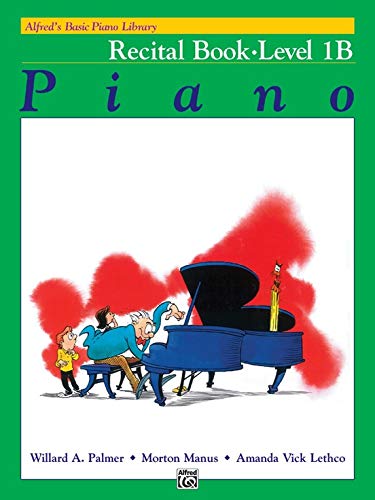 Alfred Music
Share