Alfred's Basic Piano Library Level 5 (3 set)
Regular price

Sale price

$23.25 USD

Unit price

per
Alfred's Basic Piano Library Level 5 (3 set): Lesson, Theory, Recital
This set includes the following 3 books level 5: Lesson, Theory, and Recital.
Lesson: This easy step-by-step method emphasizes correct playing habits and note reading through interval recognition. Lesson Book 5 concepts include the ornaments: long appoggiatura, short appoggiatura, trill and mordent; plus arpeggios; the A Major scale; and the keys of B minor and C minor. Also introduces the playing of minuets, sonatinas, preludes and arias.
For reinforcement of each principle as it is introduced, supplementary material is carefully coordinated, page for page, at each level of instruction. Coordinating supplemental books for Level 5 include: Classic Themes * Ear Training * Merry Christmas * Recital * Repertoire * Theory and Top Hits! Solo. Songs include: An American Hymn (Lowry) * Aria from "The Marriage of Figaro" (Mozart) * Bagatelle (Diabelli) * Ballade (Burgmuller) * Brazilian Holiday * Loch Lomond * Magic Carpet Ride * A Miniature Overture * Minuet (Bohm) * Prelude in C Major (Bach) * Prelude in C Minor (Morovsky) * Rondeau (Mouret) * Scene from "Swan Lake" (Tchaikovsky) * Sonata in the Style of Scarlatti * Sonatina on Three French Folk Tunes * Sonatina, Op. 36, No. 1, 1st Mvmt. (Clementi) * Spanish Dance * The Tailor's Song * Theme (Corelli) * Variations on a Sea Chanty * A Very Special Day (Palmer)
Theory: Designed to coordinate page-by-page with the Lesson Books. Contains enjoyable games and quizzes that reinforce the principles presented in the Lesson Books. Students can increase their musical understanding while they are away from the keyboard.
Recital: The Recital Books congratulate students for a job well done by providing correlated repertoire to their Lesson Books that are based on concepts they've already learned. As a result, the pieces are quickly mastered. Recital Book Level 5 contains many original pieces of standard literature, including Beethoven's Sonatina in G, Chopin's Prelude in A Major, and originals by Kohler, Gurlitt and Clementi.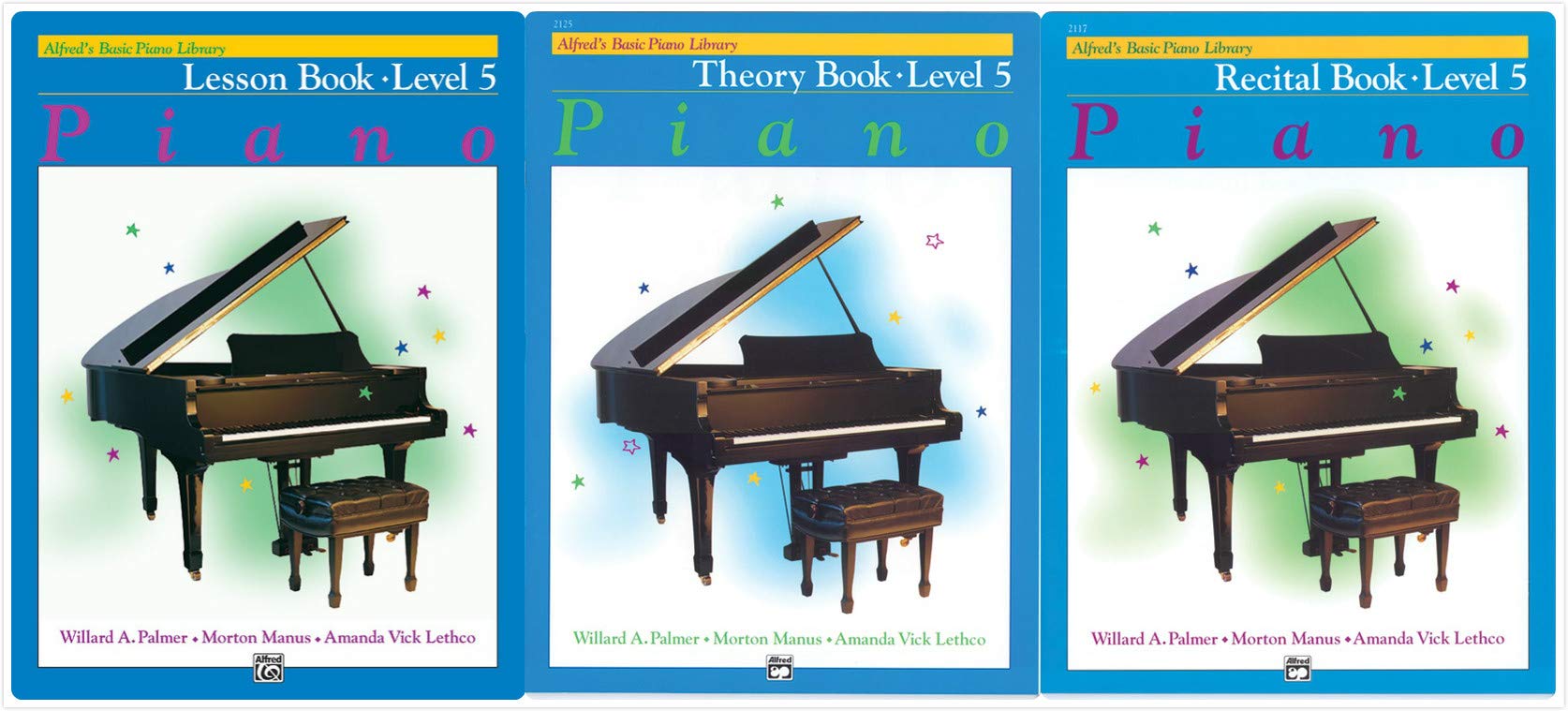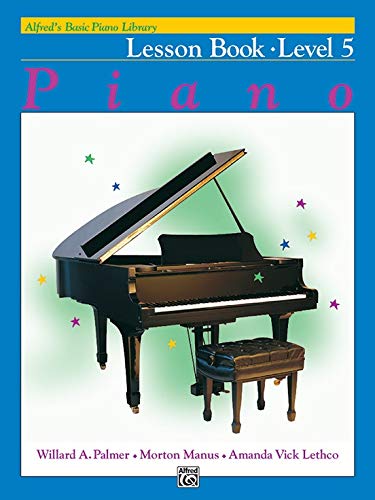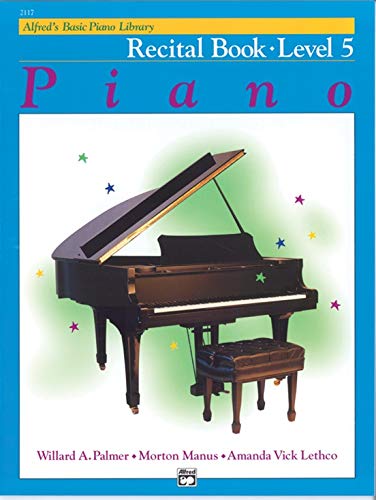 Alfred Music
Share