Alfred's Music for Little Mozarts Level 3 (4 Set)
Regular price

$32.75 USD

Sale price

$25.52 USD

Unit price

per
Alfred's Music for Little Mozarts Level 3 (4 set)
This Little Mozarts children's series by Alfred includes level 3 of the lesson book, workbook, recital, book, and the notespeller sightplay book. 4 books total! Perfect for beginner piano players and kids. Learn basic and easy concepts from Alfred's lessons in the songbook library.
Lesson Book: The music in Lesson Book 3 is completely written on the staff. After a review, the new concepts taught are: Staccato, legato, slurs; Melodic and harmonic 2nds and 3rds; Melodic and harmonic 4ths and 5ths; f-p.; Bass clef C D E are taught for the LH. Students then know all notes necessary to play in the C position. Playing both hands together is taught near the end of the book. Characters introduced: Nannerl Mouse, Nina Ballerina, and Professor Haydn Hippo
Workbook: The Music Workbook contains pages of coloring, tracing, matching, ear training and listening that have been carefully designed to reinforce the musical concepts introduced in the Music Lesson Book 3. In full color, 48 pages.
Recital Book: The Music for Little Mozarts Recital Book 3 includes motivational music to reinforce performance concepts that are introduced in the Music Lesson Books. The book includes an all new story about Mozart Mouse and Nina Ballerina, as well as familiar music for performance.
Notespeller Sightplay: reinforces note-reading skills based on the concepts introduced in the Music Lesson Book 3. Each page of the Notespeller & Sight-Play Book has two activities---a written activity and a playing example. The written activity reinforces notes on the keyboard and staff through coloring, circling, drawing, or matching. The sight-play examples help students relate notes and musical concepts to performance on the keyboard, move out of fixed hand positions, and identify melodic and rhythm patterns.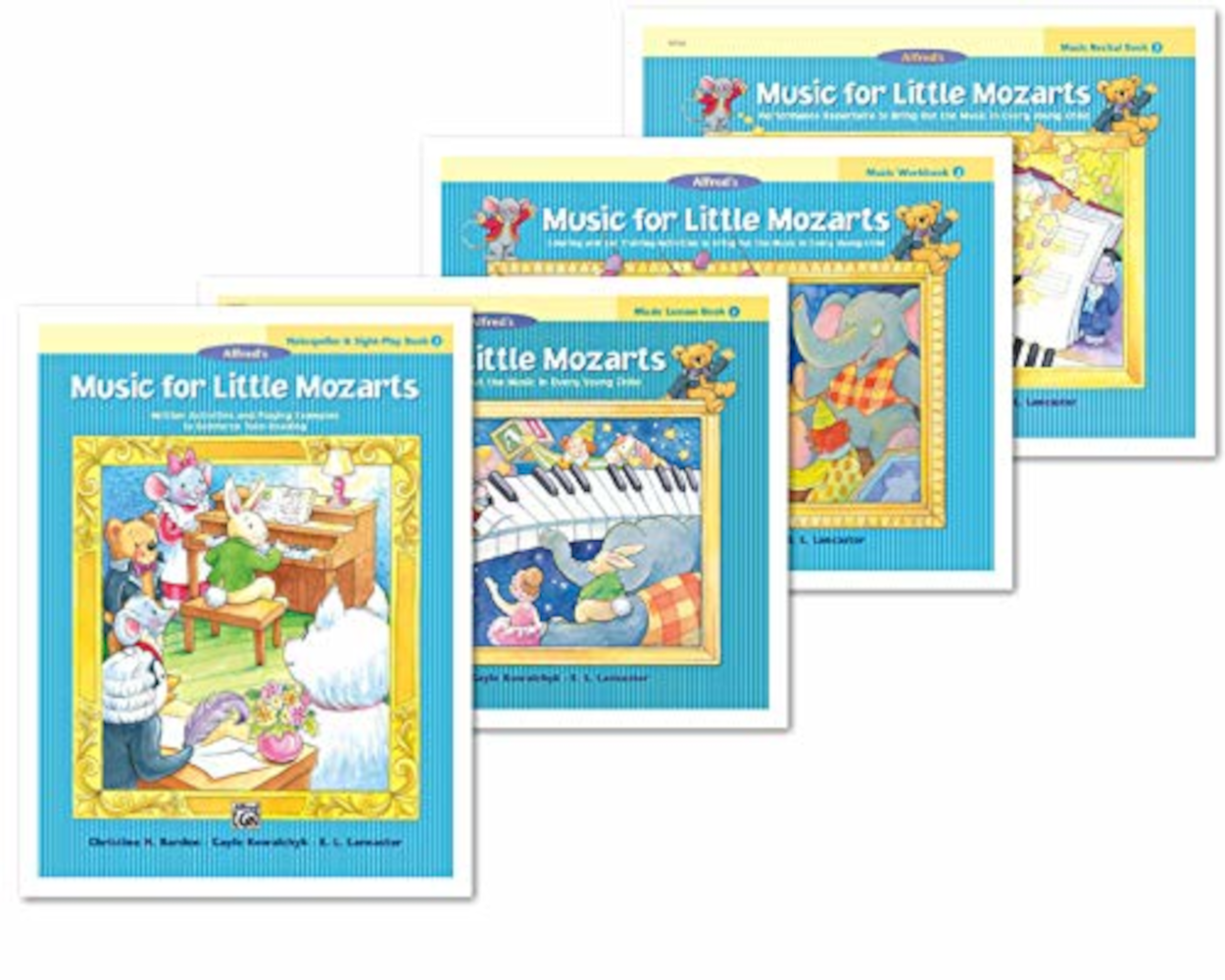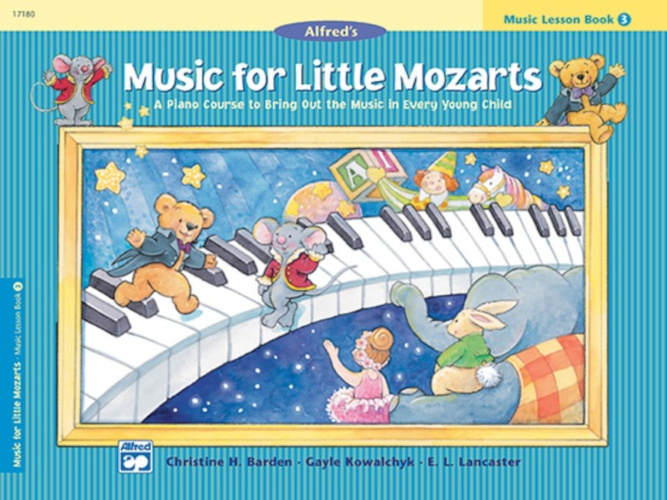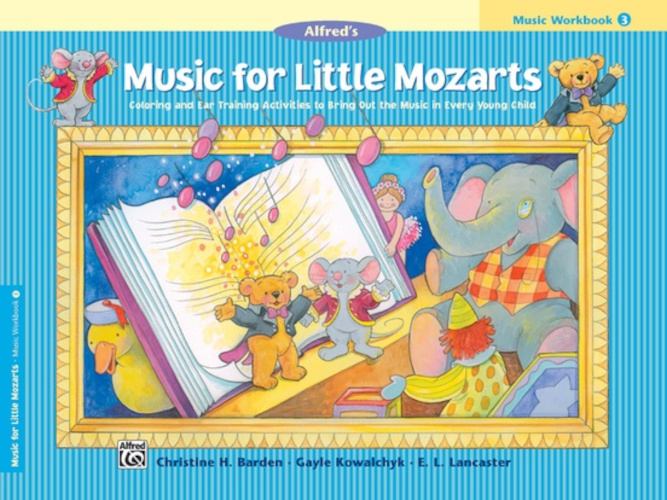 Alfred Music
Share