Alfred's Music for Little Mozarts Level 4 (Set of 4)
Regular price

Sale price

$32.75 USD

Unit price

per
Alfred's Music for Little Mozarts Level 4 (Set of 4) Lesson, Workbook, Recital, Notespeller
4 books total! This Little Mozart series by Alfred children's set includes level 4 of the lesson book, workbook, recital book, and the Notespeller & Sightplay book. Each songbook is perfect for children learning piano sheet music, theory, and time. If your child is a beginner, here's where you can start!
Lesson Book: Lesson Book 4 is the last in the Music for Little Mozarts series. After a review, the new concepts taught are: Flat and sharp sign; Tie; Crescendo and diminuendo. After reviewing C position and Middle C position, G position is taught. All three positions are used alternately throughout the rest of the book, with flat and sharp notes incorporated. When the student is finished with Lesson Book 4, he/she moves either into Alfred's Basic Piano Library, Prep Course, Level C or Alfred's Premier Piano Course, Level 1B.
Workbook: The Music Workbook contains pages of coloring, tracing, matching, ear training and listening that have been carefully designed to reinforce the musical concepts introduced in the Music Lesson Book 4. In full color, 48 pages.
Recital Book: Elgar E. Elephant and Pachelbel Penguin explore a Magical Music History Book and soon find themselves introducing Beethoven Bear and Mozart Mouse to classic themes, such as Trumpet Voluntary, Anvil Chorus, and Theme from Swan Lake----along with other new pieces that enhance the story line.
Notespeller & Sightplay Book: Reinforces note-reading skills based on the concepts introduced in the Music Lesson Book 4. Each page has two activities---a written activity and a playing example. The written activity reinforces notes on the keyboard and staff through coloring, circling, drawing, or matching. The sight-play examples help students relate notes and musical concepts to performance on the keyboard, move out of fixed hand positions, and identify melodic and rhythm patterns.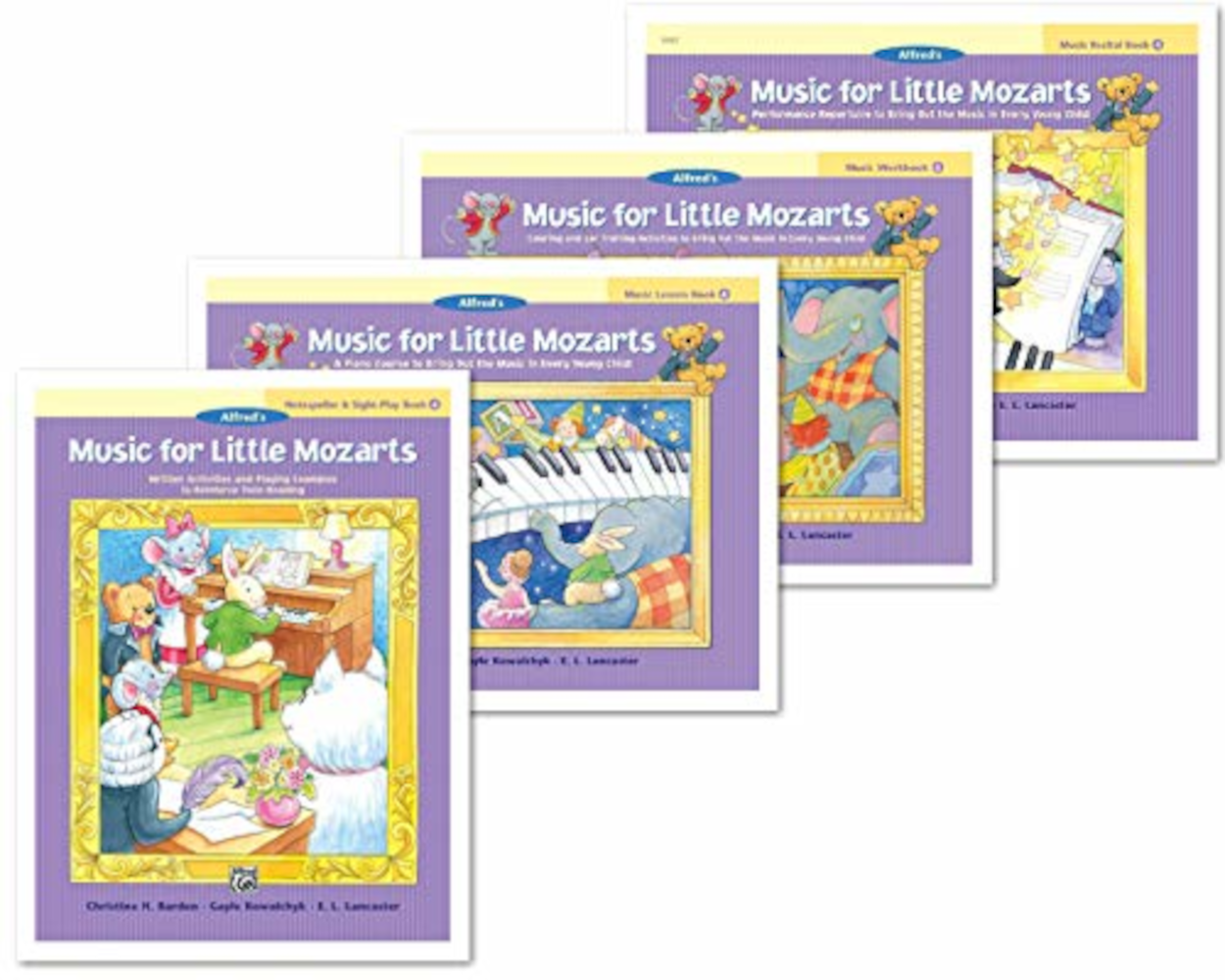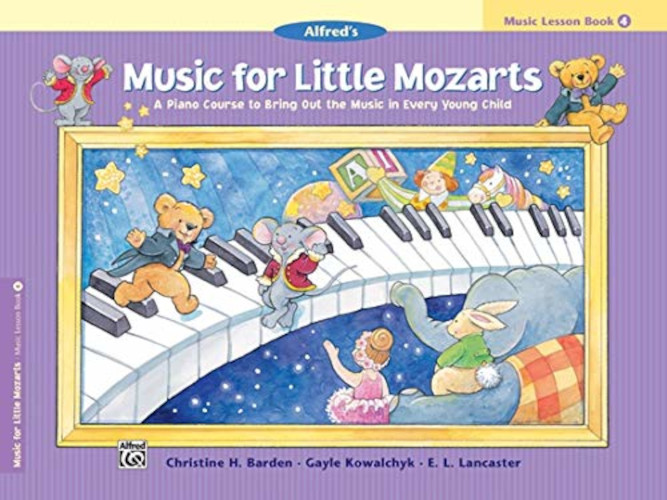 Alfred Music
Share