Alfred's Premier Piano Course Level 1B Set of 4: Lesson, Performance, Technique, Performance
Regular price

Sale price

$28.75 USD

Unit price

per
Alfred's Premier Piano Course Level 1B Set of 4: Lesson, Performance, Technique, Performance
This set includes the following Level 1B Premier Piano books: Lesson, Performance, Technique, and Theory!
Lesson 1B: Beautifully presented and intelligently paced, the Lesson Book combines unusually attractive music and lyrics. The book features note reading, rhythm reading, sight-reading and technical workouts. While most teachers find CD recordings very useful at the lesson and for home practice, others prefer not to use the CDs. To accommodate all teachers, this version of Premier Piano Course Lesson Book 1B does not have a CD included.
Performance 1B: The appealing repertoire with charming lyrics further reinforces and enhances the learning of new musical concepts introduced in the Lesson Book. Includes attractive music created by internationally acclaimed composers in a variety of styles, plus tips on how to perform more musically. Each piece was recorded at a performance tempo and a slower practice tempo.
Technique 1B: The technical tools and artistic skills learned in Technique 1A are enhanced and expanded in Technique 1B. Four new technique tools are introduced that relate to smooth legato, crisp staccato, rising wrist and amazing phrasing. Patterned exercises provide repetitions that make technique feel natural and artistic etudes showcase a student's technique in an expressive musical setting. New to this level are Hands-Together Workshops that focus on developing the skills necessary for coordinating hands-together playing. Each page in the Technique Book correlates with a specific page in the Lesson Book.
Theory 1B: Correlated page-for-page with the Lesson Book, each new musical concept is reinforced through fun-filled writing, listening and playing exercises. With games and puzzles added to compositional and creative activities, students retain concepts more easily and learn more thoroughly.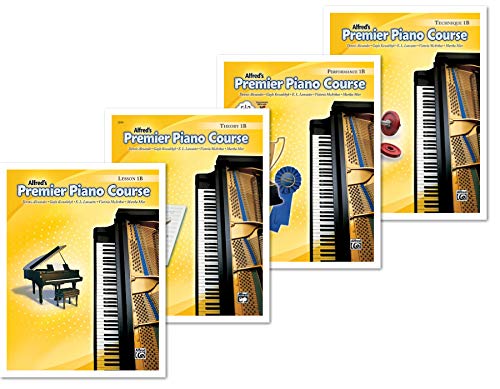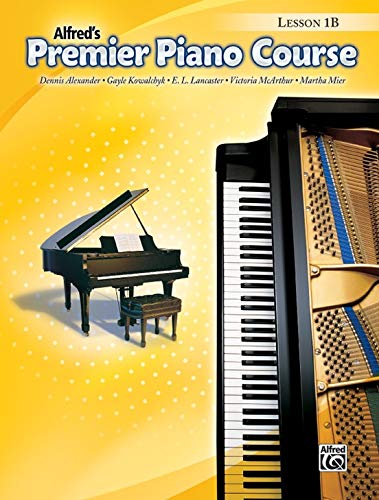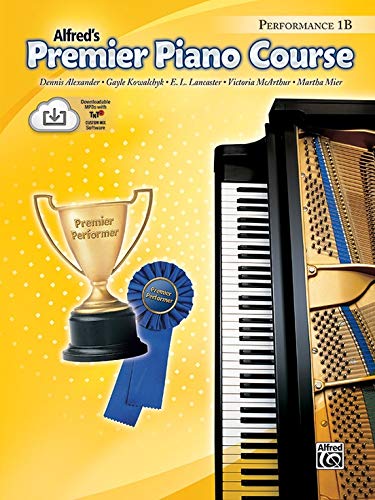 Alfred Music
Share