American Gospel DVD 1: Christ Alone
Regular price

$19.99 USD

Sale price

$17.99 USD

Unit price

per
American Gospel DVD 1: Christ Alone
Is Christianity Christ + the American dream? American Gospel examines how the prosperity gospel (the Word of Faith movement) has distorted the gospel message, and how this theology is being exported abroad. This full length film is the first in the series. This movie is great for those who want to learn more about the truth of the Gospel.
"The great strength of the film is that it's not only a negative examination of the Word of Faith movement, but also a very positive and helpful examination of biblical truth. Those who watch it will not only be convinced that the prosperity gospel is evil, but they will also know exactly why it is so evil." - Tim Challies
"American Gospel: Christ Alone is thoughtful, compelling, and, most importantly, God honoring." - John Ellis?
"This is the best clarifying juxtaposition of truth and prosperity preaching I know of. I pray millions of people around the world will watch this for the glory of Christ and his Good News." - John Piper
"I think suffering Christians will discover an unexpected balm in this film as they are reminded of the true hope provided in Christ Jesus." - Reagan Rose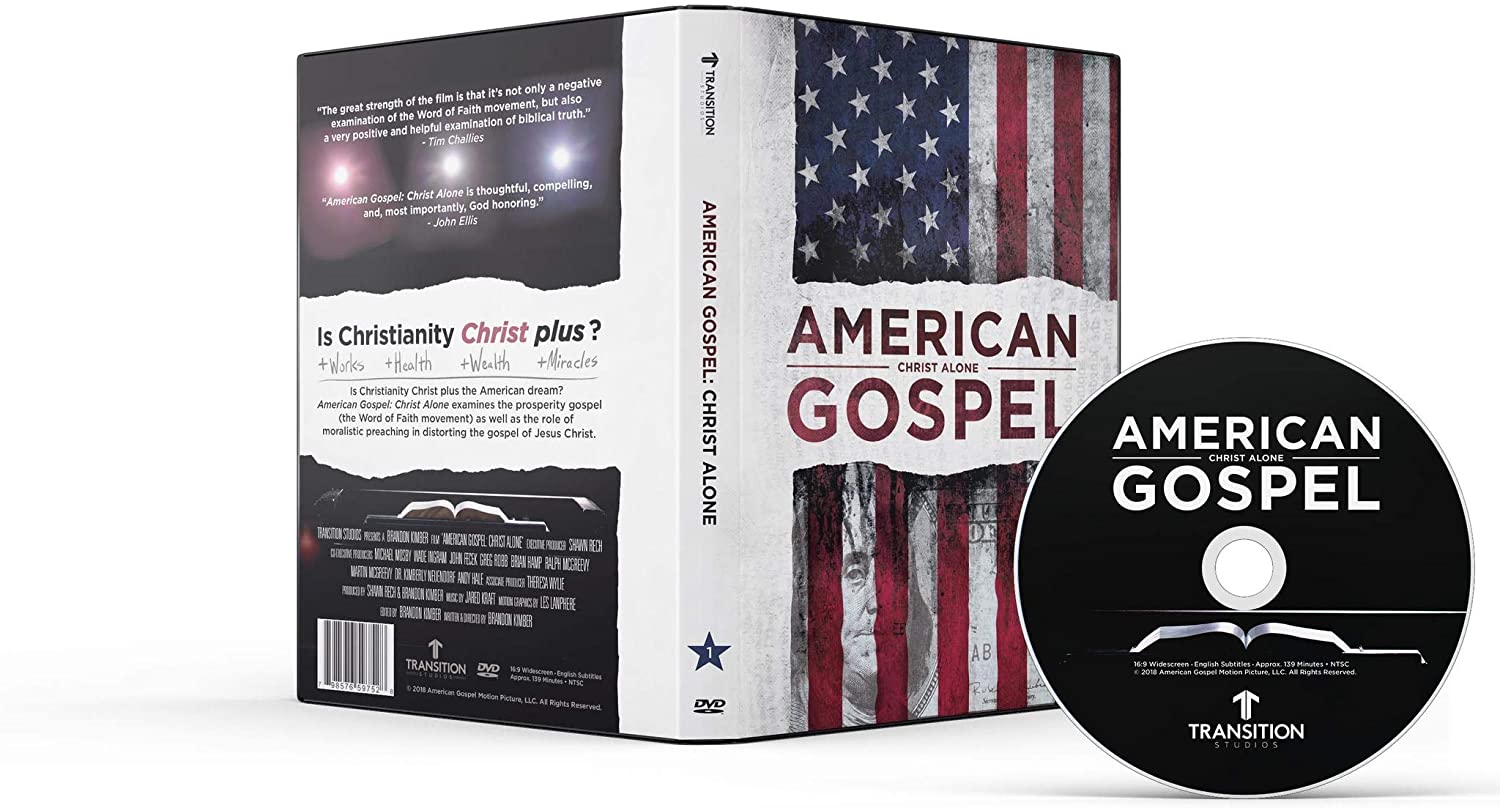 Transition Studios
Share