Dyamonde Daniel Series (Volumes 1-4 Set)
Regular price

$27.96 USD

Sale price

$18.31 USD

Unit price

per
Dyamonde Daniel Series Book Collection (Volumes 1-4 Set) by Nikki Grimes - Make Way for Dyamonde Daniel, Rich, Almost Zero, & Halfway to Perfect - Paperback
Dyamonde Daniel is a little girl with a big personality—a third-grader with wild-crazy hair, awesome brainpower, and a sparkling can-do spirit. Children's fiction perfect for young girls in grade school!
This reading covers difficult topics like bullying and poverty in an age-appropriate way, so that your daughter can build good character by learning from Dyamonde.
This set includes the following 4 books:
#1 Make Way for Dyamonde Daniel: Dyamonde Daniel may be new in town, but that doesn't stop her from making a place for herself in a jiffy. The only thing puzzling her is the other new kid in her class. He's grouchy – but Dyamonde's determined to get to the bottom of his attitude and make a friend.
#2 Rich: Dyamonde Daniel is excited about the local library's poetry contest, and so is her friend Free. The prize is one hundred dollars, and just think what they could buy with that much money! But when they find out that Damaris, one of their classmates, has been living in a homeless shelter, their ideas about what it means to be rich or poor start to change.
#3 Almost Zero: Dyamonde really wants red high-top sneakers. A classmate tells her it's her mom's job to give her what she needs, but when Dyamonde tries that argument, her mom teaches her a lesson by literally only giving her what she needs. Now Dyamonde is down to almost zero outfits! But then she finds out one of her friends has it much worse, and she's determined to do what she can to help.
#4 Halfway to Perfect: Dyamonde loves eating her mom's pancakes. Free loves eating . . . period. But lately Damaris just pushes her food around her plate, and Dyamonde suspects it has something to do with the mean things classmates have been saying about people's weight.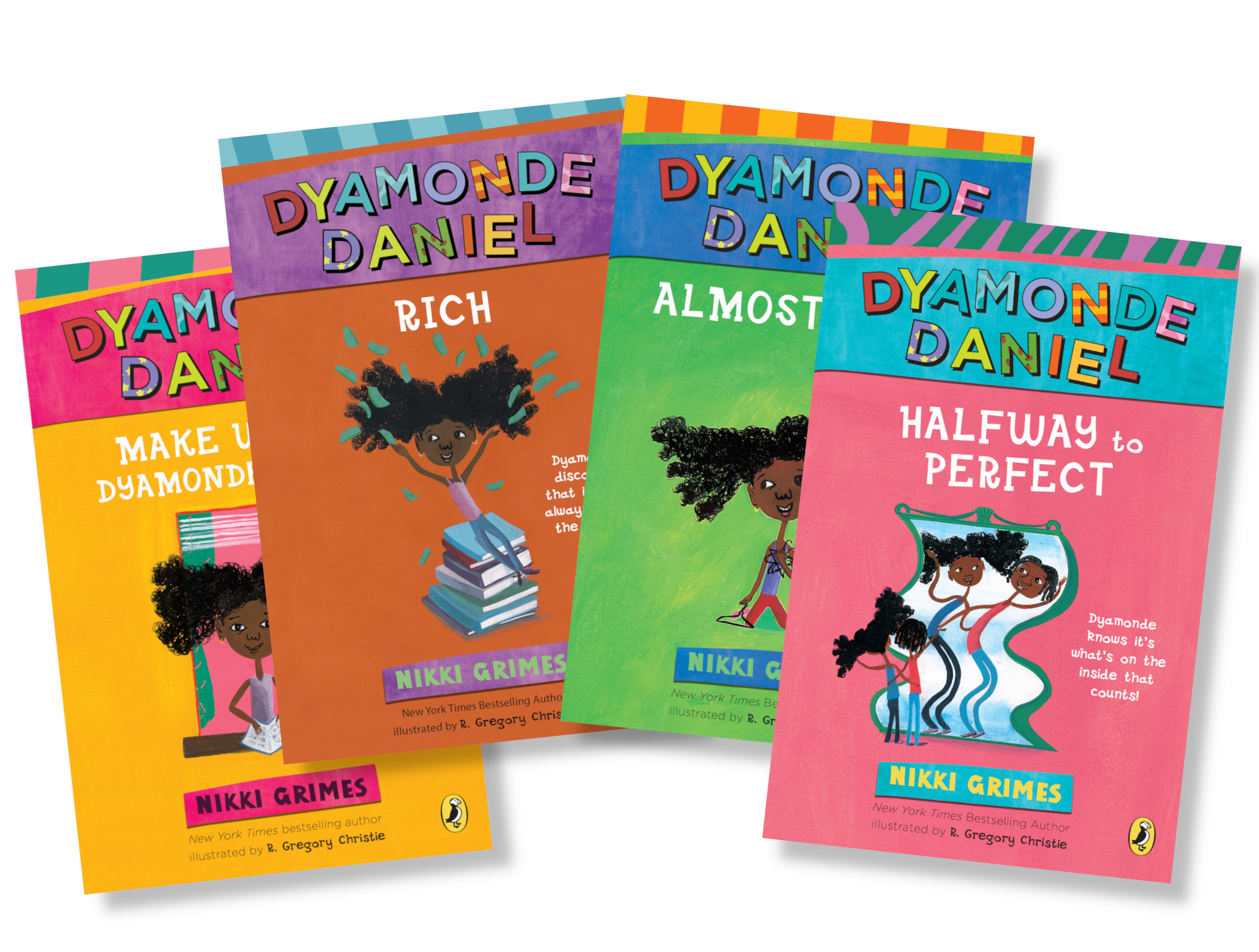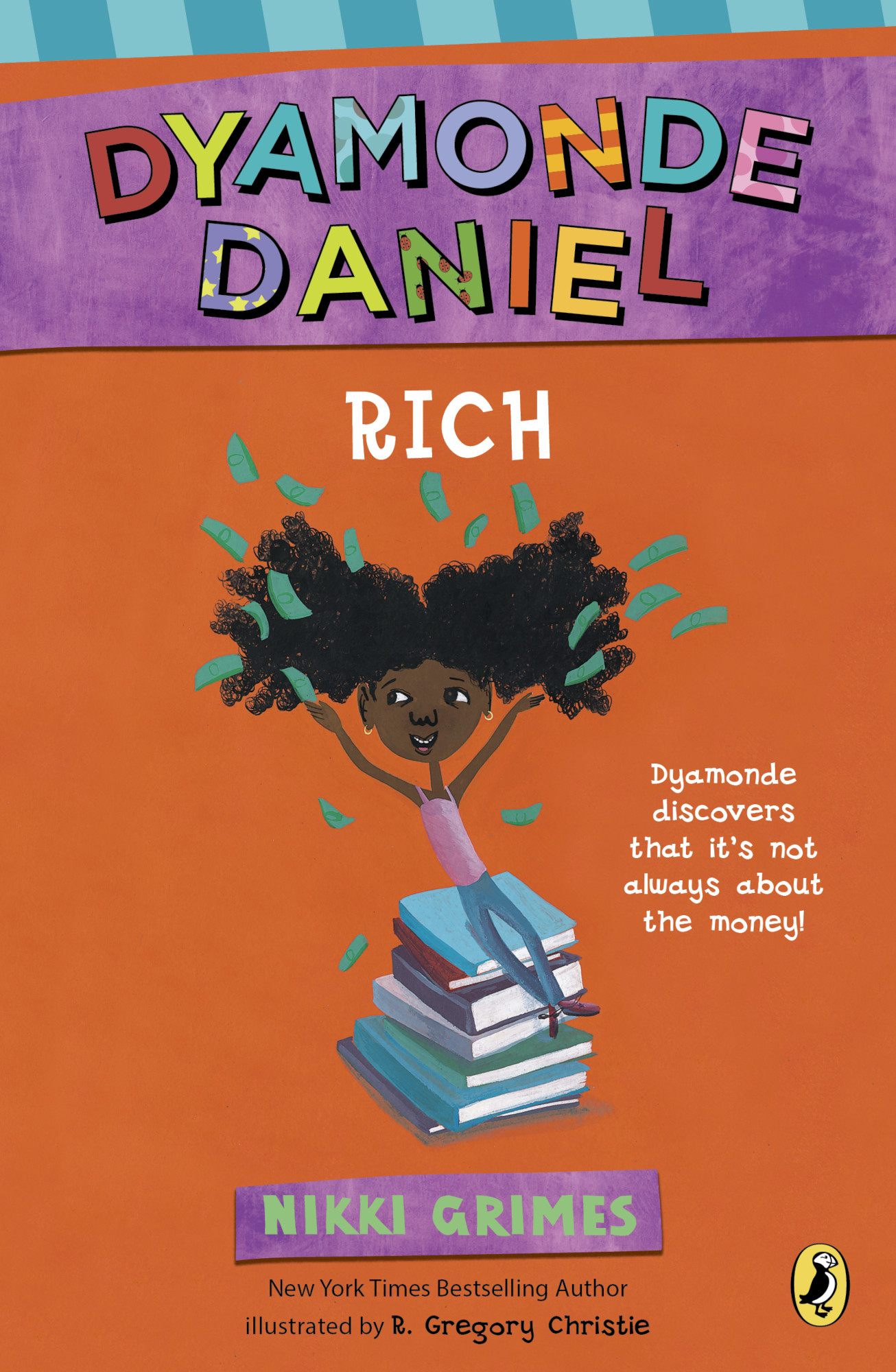 Penguin Random House
Share