Hank the Cowdog Series 31-40 (Set of 10 Paperback Books) by John R. Erickson
Regular price

Sale price

$42.50 USD

Unit price

per
Hank the Cowdog Series 31-40 (Set of 10 Paperback Books) by John R. Erickson: #31 The Case of the Vanishing Fishhook, #32 The Garbage Monster from Outer Space, #33 The Case of the Measled Cowboy, #34 Slim's Good-Bye, #35 The Case of the Saddle House Robbery, #36 The Case of the Raging Rottweiler, #37 The Case of the Deadly Ha-Ha Game, #38 The Fling, #39 The Secret Laundry Monster Files, and #40 The Case of the Missing Bird Dog
This set includes the following 10 paperback books: The Case of the Vanishing Fishhook, The Garbage monster from Outer Space, The Case of the Measled Cowboy, Slim's Good-Bye, The Case of the Saddle House Robbery, The Case of the Raging Rottweiler, The Case of the Deadly Ha-Ha Game, The Fling, The Secret Laundry Monster Files, and The Case of the Missing Bird Dog.
This is not a boxed set. Perfect for children and families!
#31 Vanishing Fishhook: Hank's day begins defending the ranch against a vicious one-eyed robot. After that exhausting morning, Hank supervises Little Alfred's fishing trip. That routine expedition turns into a first-class crisis when Hank reels in more than he bargained for.
#32 Garbage Monster: Someone has been raiding Sally May's garbage barrels! Hank knows the crime is the work of a notorious gang of raccoons. However, in a tragic case of mistaken identity, Hank takes the heat. Worse, Rip and Snort, the coyote brothers are planning to pull an even bigger job.
#33 Measled Cowboy: Sally May and Loper head off to visit the relatives, leaving Slim in charge of Little Alfred. Hank's sure trouble will come knocking. First, Slim is struck down with the measles. Then a blizzard hits the ranch, trapping them in the house with no heat or electricity.
About the Author: John R. Erickson has written and published 75 books and more than 600 articles, and is best known as the author of the Hank the Cowdog series of books, audio-books, and stage plays. Through the eyes of Hank the Cowdog, a smelly, smart-aleck Head of Ranch Security, Erickson gives readers a glimpse of daily life on a ranch in the West Texas Panhandle. USA Today calls the series "the best family entertainment in years."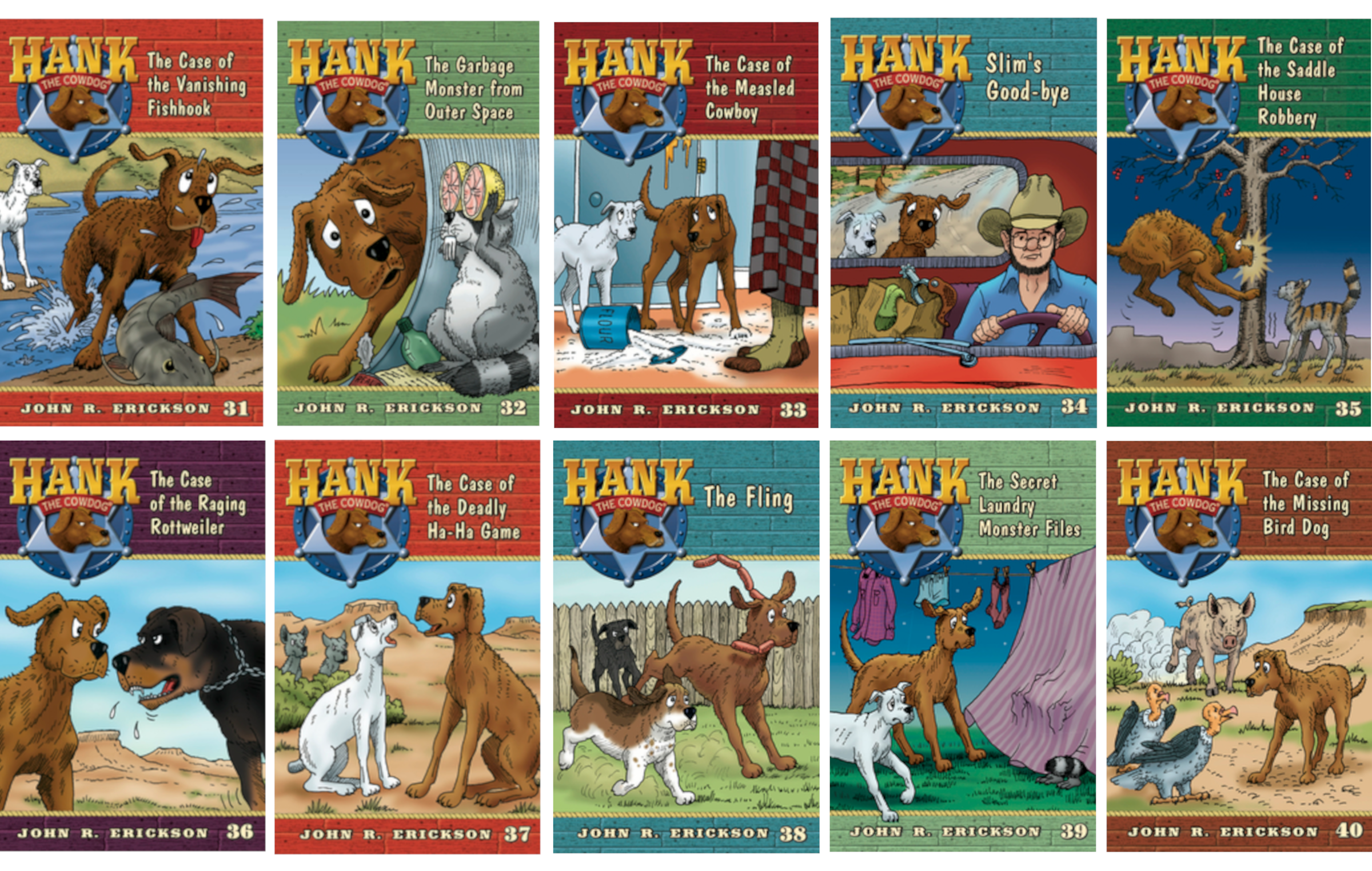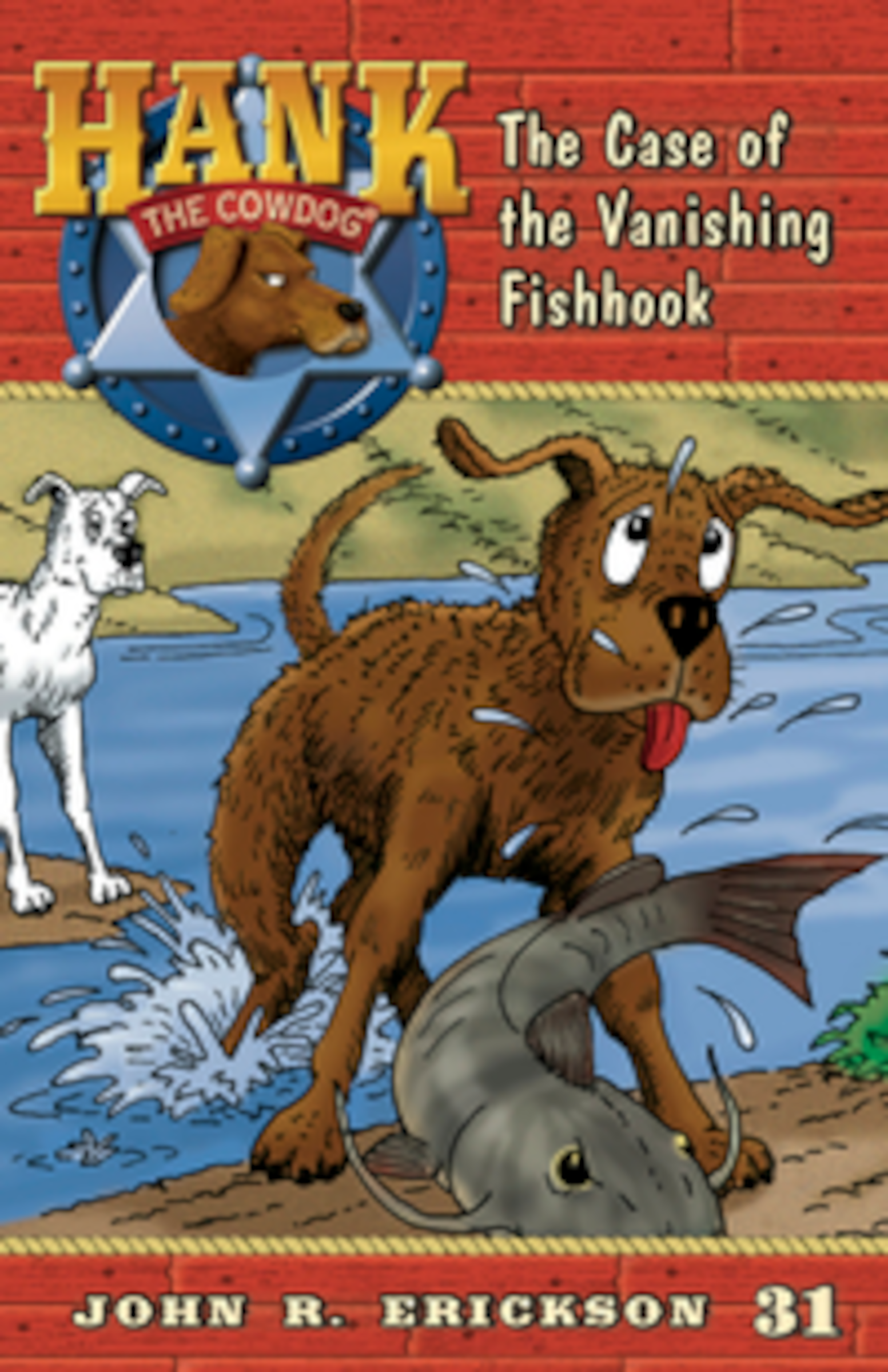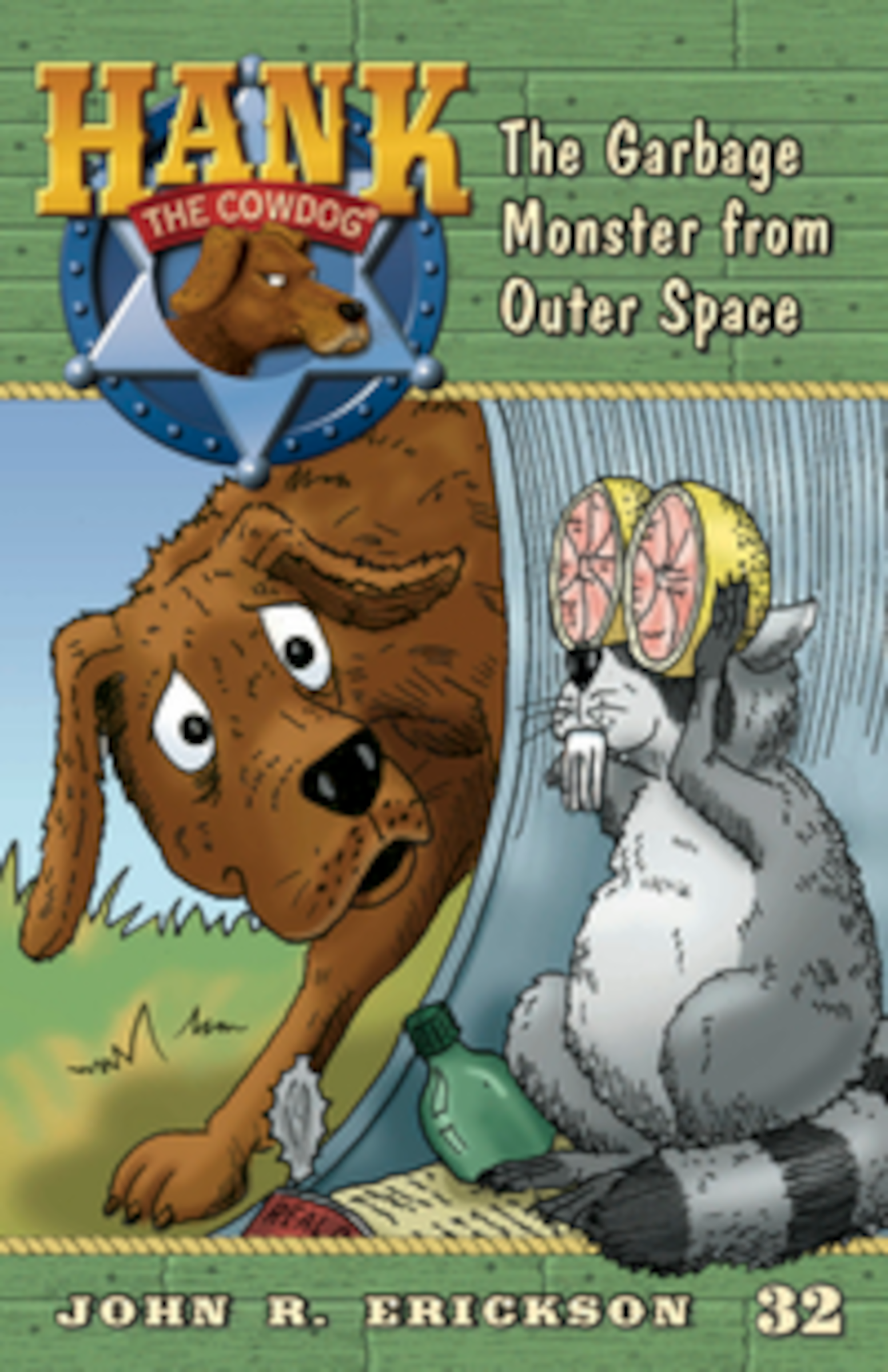 Maverick Books
Share