Indestructibles Baby Book Series (Animals Collection 6 Set)
Regular price

$35.70 USD

Sale price

$29.95 USD

Unit price

per
Indestructibles Baby Book Series (Animals Collection 6 Set) by Amy Pixton: Plip-plop Pond, Creep Crawl, Flutter Fly, Mama and Baby, Jungle Rumble, Wiggle March
This set from Amy Pixton's Indestructible Series includes the following 6 animal books: *Plip-Plop Pond! *Creep! Crawl! *Flutter! Fly! *Mama and Baby! *Jungle Rumble! *Wiggle! March!
Indestructibles is the trusted series that little oneswill love as mommy and daddy read them. They are baby proof for toddlers to crinkle and chew on! Beloved by babies and their parents, Indestructibles are built for the way babies "read" and are:
*Rip Proof—made of ultra-durable tight-woven material
*Waterproof—can be chewed on, drooled on, and washed! *Bright pictures and few or no words encourage dialogic reading

*Portable—lightweight books can go anywhere, perfect for the diaper bag and for travel

*Safe for Baby—meets ASTM safety standards

Plip-Plop Pond: Who plays in the mud? Turtle! Who glides across the water? Swan!
Creep Crawl: Show baby all the creepy crawly critters in a book that's indestructible! Who's crawling on a leaf? Ladybug! Who's chirping in the grass? Grasshopper! Who carries a house on its back? Snail!

Flutter Fly: Show baby the world of creatures that fly. Who soars through the air? Eagle!

Mama and Baby: Look at these mamas and their babies. Who snuggles in the sunshine? Mama kangaroo and her joey! Who swims side by side? Mama duck and her duckling!

Jungle Rumble: Show baby all the wild animals. Who strolls in the grass? Giraffe!
Wiggle March: See all the animals on the farm. Where is the horse? Running in the field! Where are the chickens? Playing with their chicks!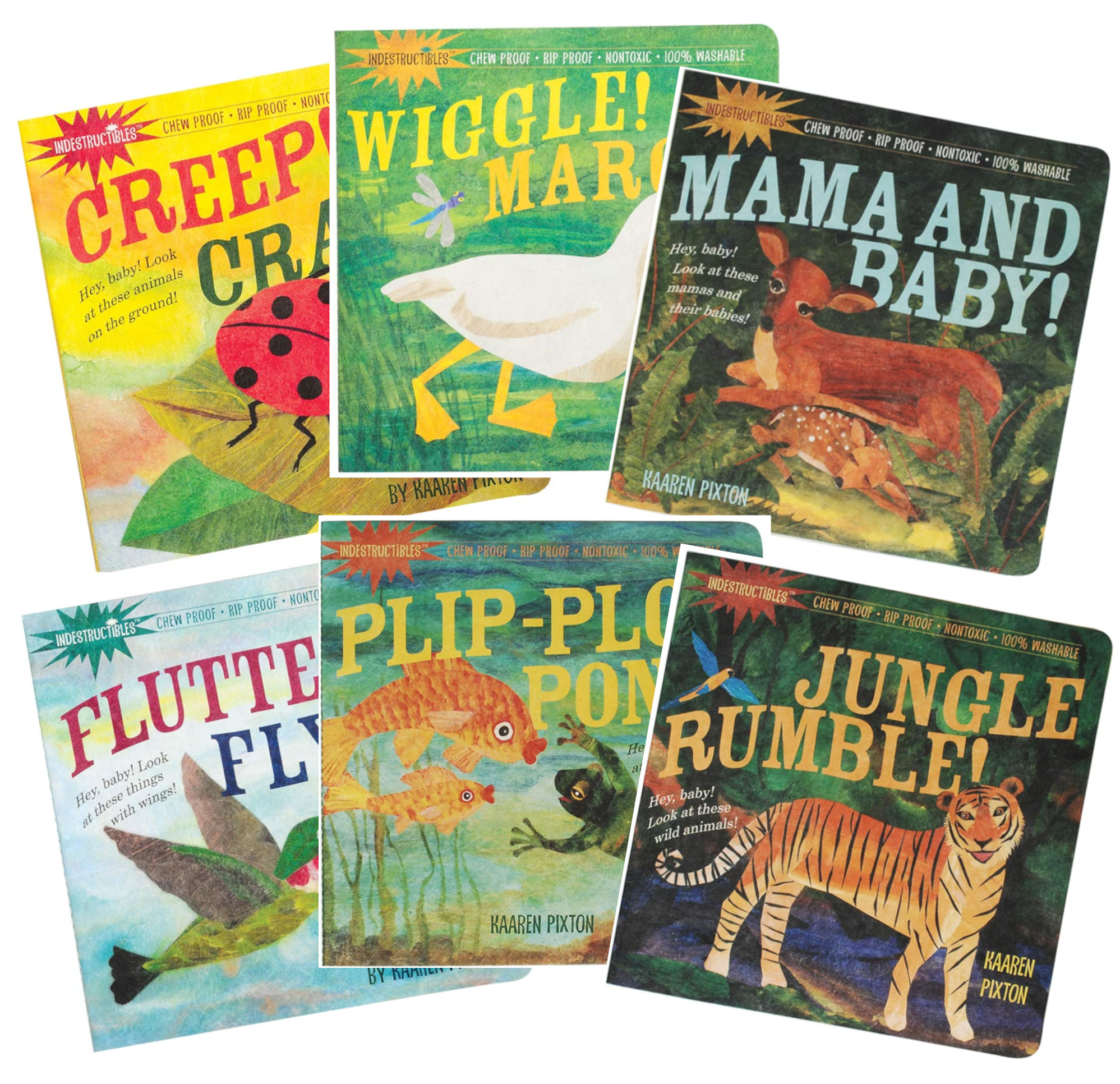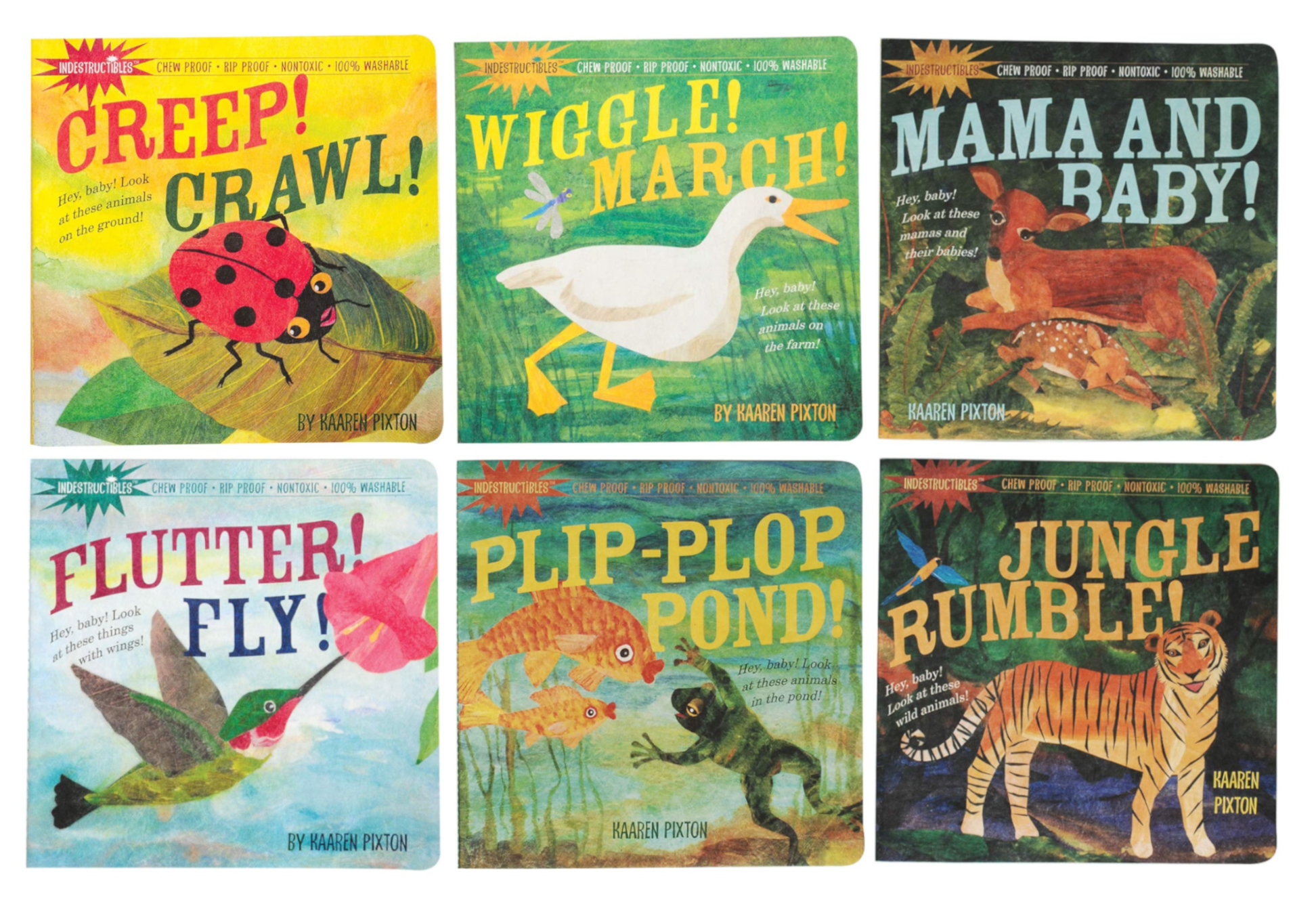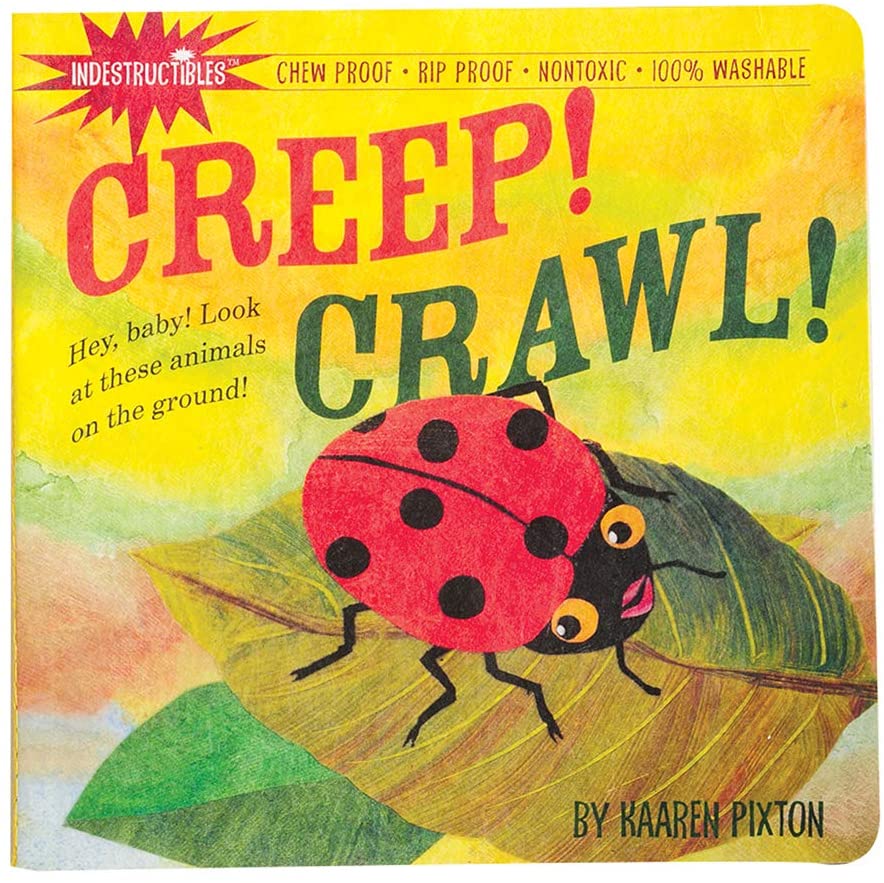 Workman Publishing
Share