Indestructibles Early Learning Collection (7 Book Set)
Regular price

$41.65 USD

Sale price

$30.30 USD

Unit price

per
Indestructibles Early Learning Collection (7 Book Set) from Amy Pixton & Workman Publishing: Baby Let's Count & More!
This set from Amy Pixton's Indestructible Series includes the following 7 Early Learning books:
*All Year Round: A Book of Seasons *Big and Little: A Book of Opposites *Baby, Find the Shapes! *Baby, Let's Count! *Baby, See the Colors! *Let's Be Kind *Let's Go Outside! Indestructibles is the trusted series that little ones will love as mommy and daddy read them. Perfect for your infant or preschool children! They are baby proof for toddlers to crinkle and chew on! Beloved by babies and their parents, Indestructibles are built for the way babies "read" and are:
*Rip Proof—made of ultra-durable tight-woven material *Waterproof—can be chewed on, drooled on, and washed! *Bright pictures and few or no words encourage dialogic reading

*Portable—lightweight books can go anywhere, perfect for the diaper bag and for travel

*Safe for Baby—meets ASTM safety standards

All Year Round: Snowflakes on baby's tongue––so cold! Fireflies on a summer night––so pretty! Look at all the fall leaves––let's make a pile and play!
Big and Little: Do you see the doggie? So big! Do you see the ladybug? So little! Happy, sad, wet, dry––can you tell the difference?
Find the Shapes: There are triangles in the bedroom and circles in the garden! Find the squares and rectangles, too!
Let's Count: Find the numbers and say the rhyme—all the way up way up to ten! Count the animals—one, two, three! See how many ponies neigh and how many puppies play!
See the Colors: The sky is blue—and so are blueberries! Tomatoes are red, just like ladybugs and stop signs! Flowers and giraffes are yellow—school buses, too!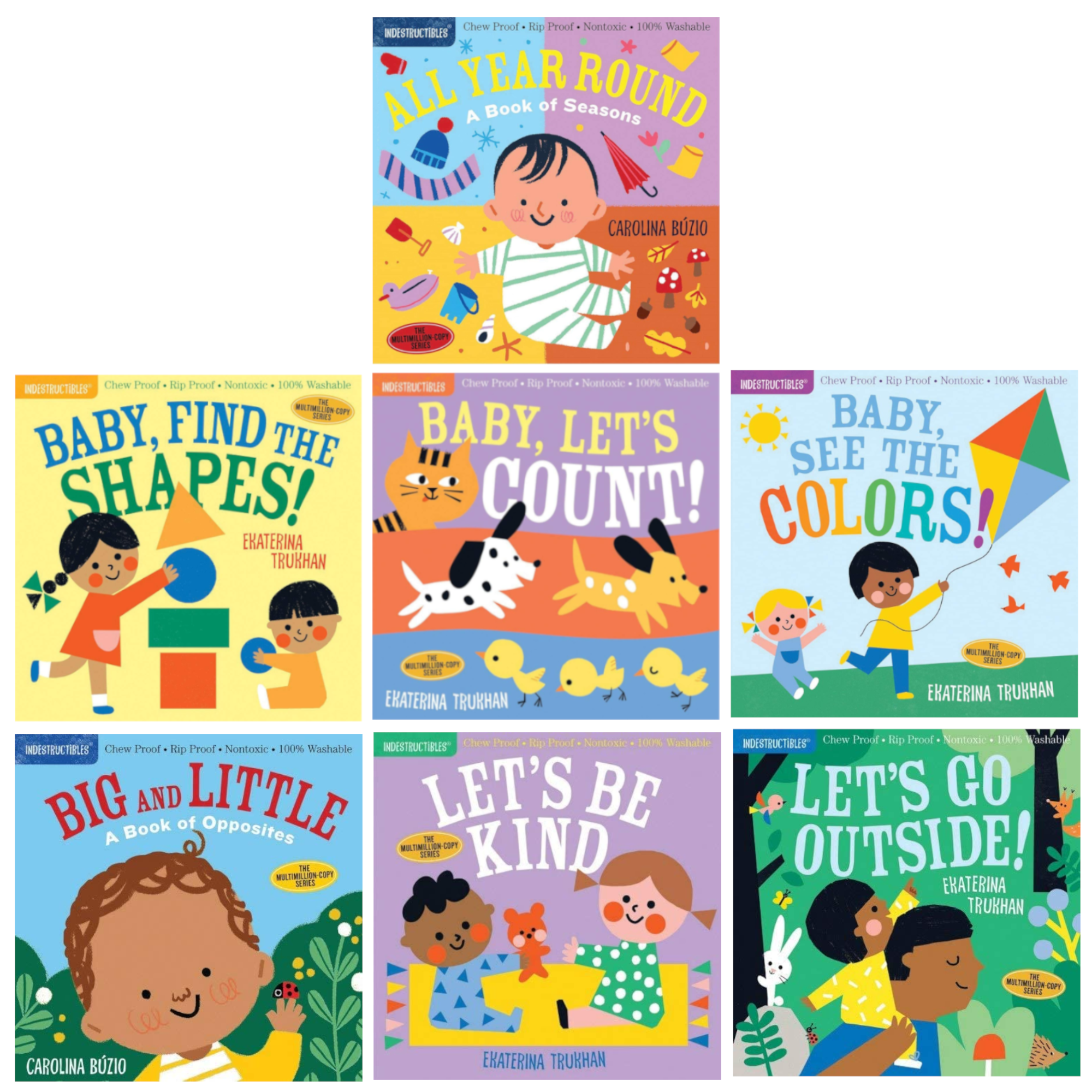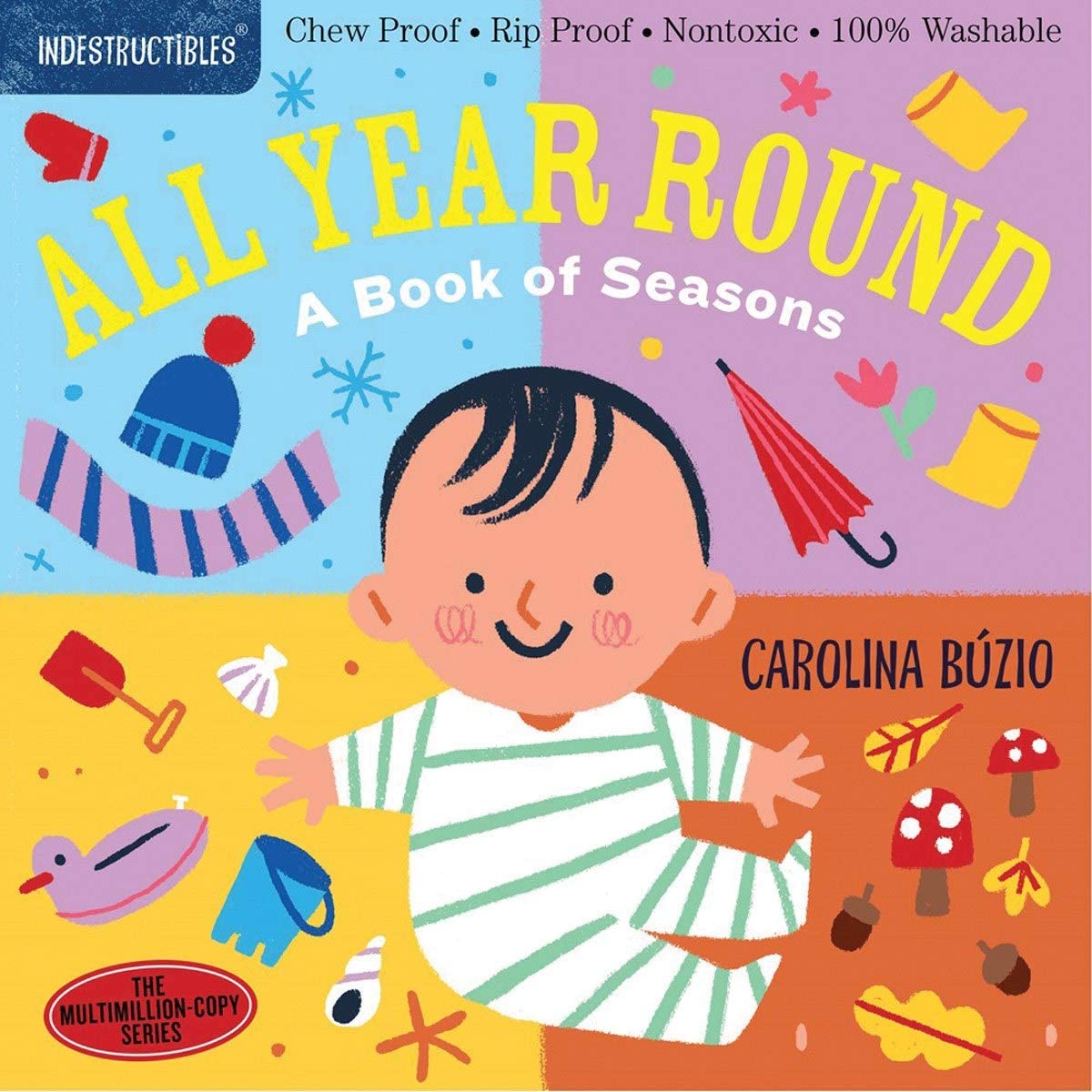 Workman Publishing
Share