Indestructibles Series Baby Books (Set of 18) by Amy Pixton
Regular price

Sale price

$71.00 USD

Unit price

per
Indestructibles Series Baby Books (Set of 18) by Amy Pixton
This set includes the following 18 books: Beach Baby, Baby Animals, Baby Faces, Baby Babble, Baby Peekaboo, Baby Night-Night, Mary Had A Little Lamb, Humpty Dumpty, Hey Diddle Diddle, Frere Jacques, Hickory Dickory Dock, Old MacDonald Has a Farm, Creep Crawl, Mama and Baby, Flutter Fly, Plip-Plop Pond, Wiggle March, and Jungle Rumble!
Have fun learning and talking with your baby about the exciting world around them. These books are the perfect first books to introduce your little one to simple concepts. Features: Basic words and phrases to accompany beautiful and fun illustrations. Books can be chewed, pulled on, bent, spit on, and more. Made from rip and tear proof material that is also 100% washable.
Babies, toddlers, and kids can learn from these simples stories that are indestructible!
Baby Faces: Share baby's many moods in a book that's indestructible! Are you feeling happy? Hurray! Are you feeling sad? Boo-hoo! Are you feeling hungry? Yum-yum!
Baby Animals: Teach baby all about baby animals in a book that's indestructible! Baby likes to play in the bath. So does baby elephant! Baby likes to eat. So do baby monkey and baby chipmunk! Baby loves to make noise! Just like baby bird, baby pig, and baby.
Beach Baby: It's the perfect beach read for baby—and it's indestructible! Where are we going today? The beach! What's inside our beach bag? A bucket and shovel! What will we play with? Sand! Water! Seashells!
Baby Babble: Share baby's first words in a book that's indestructible! Baby's at the table—spoon, banana, cheese. Baby's in the house—lamp, socks, crib. Baby's looking out the window—cloud, boat, truck!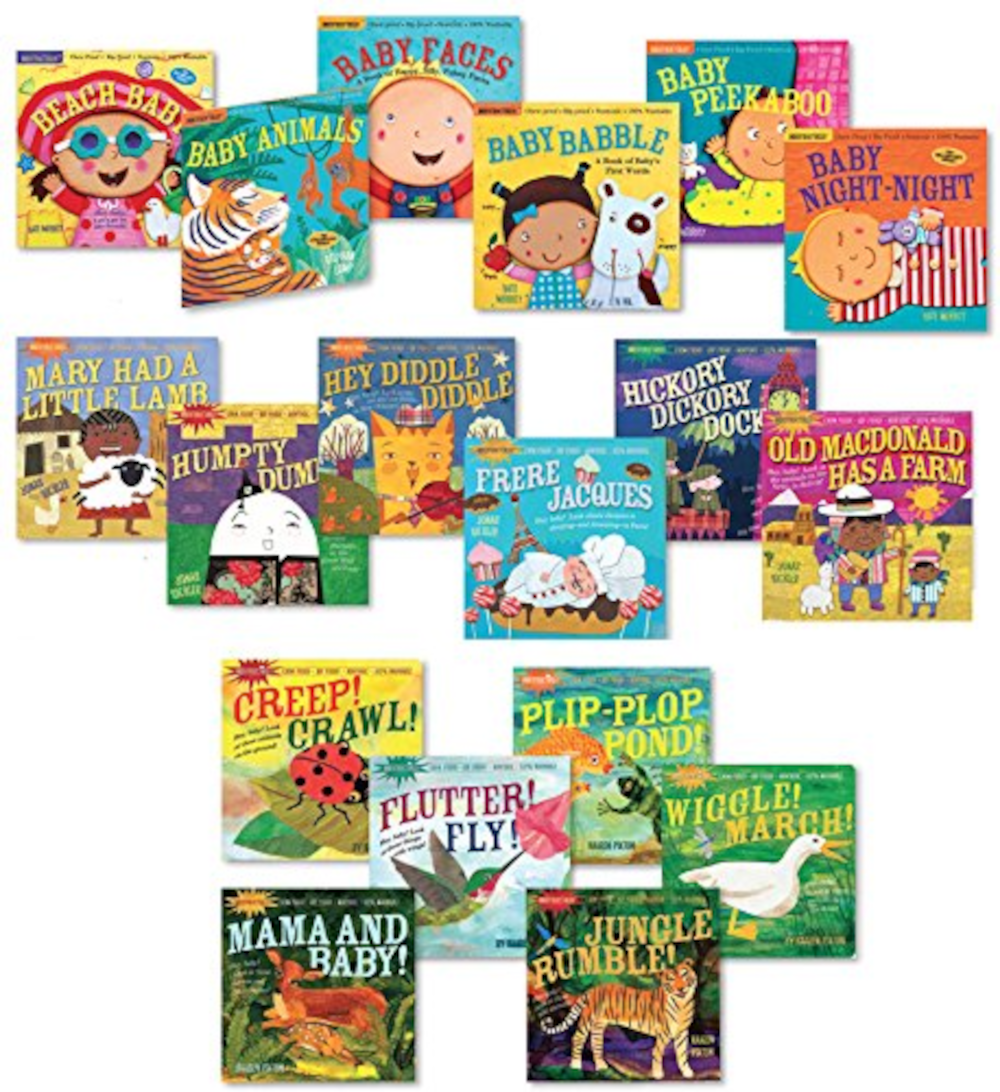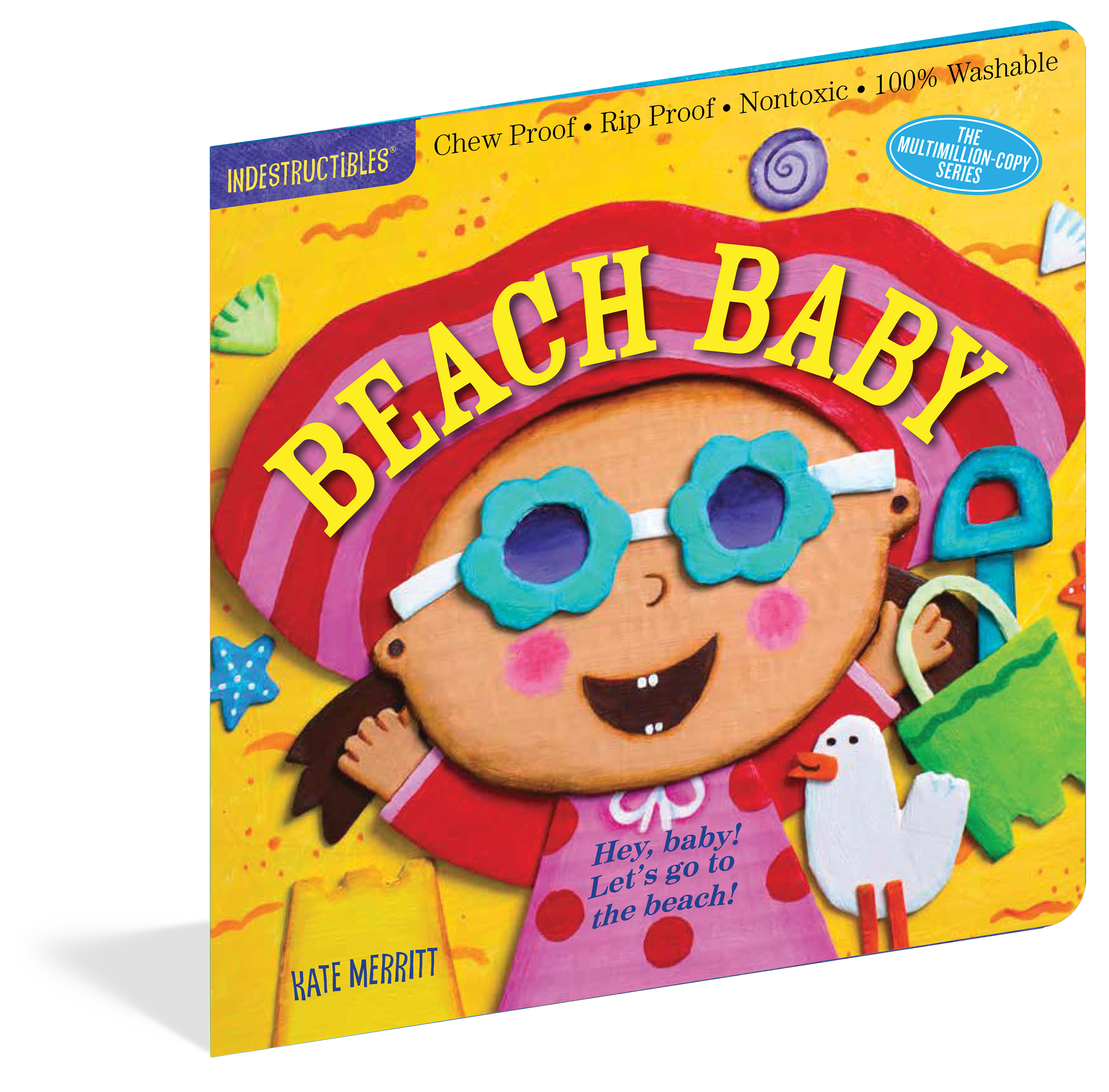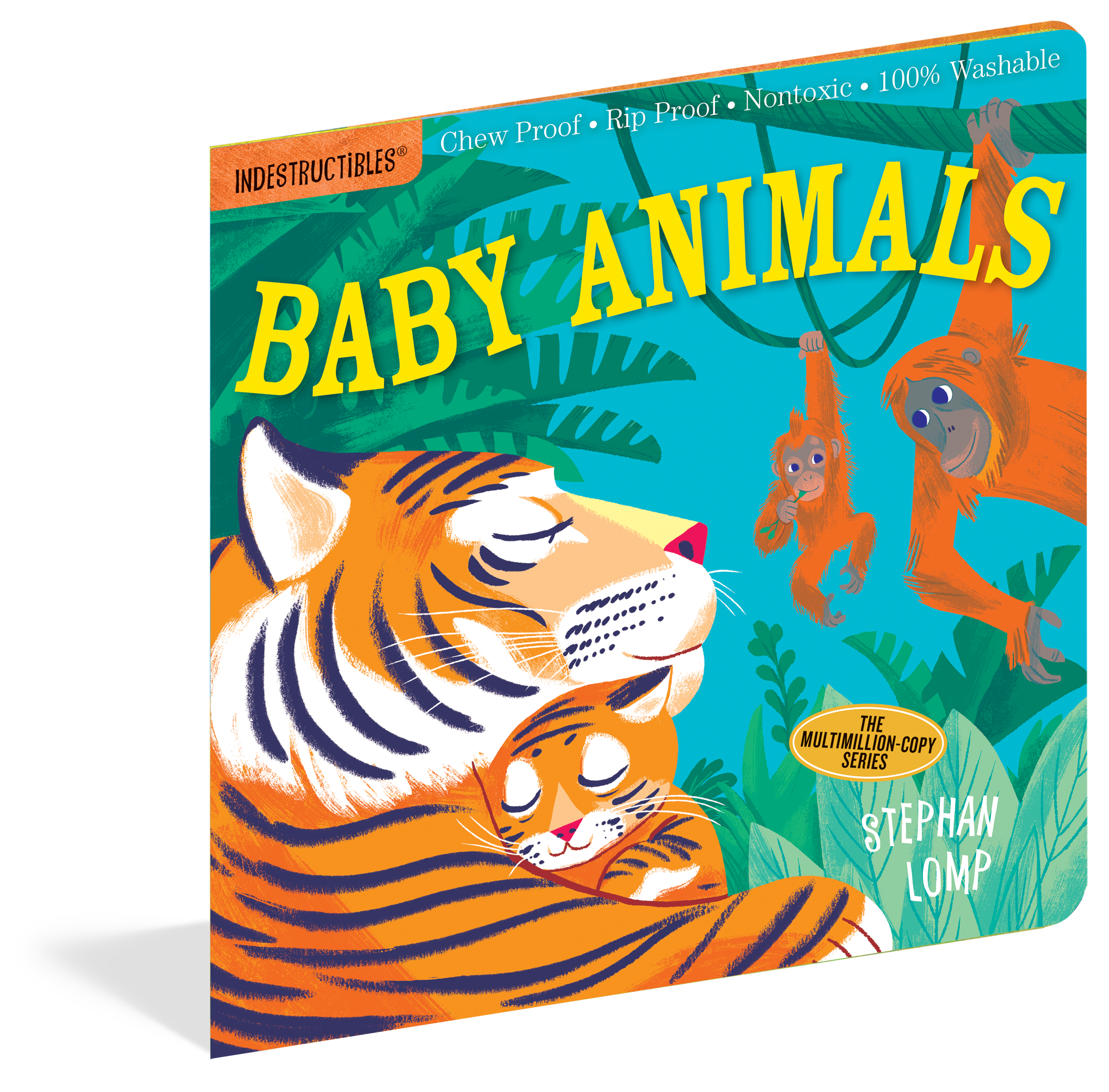 Workman Publishing
Share