Kumon Complete Middle School Math Workbooks (5 Set)
Regular price

Sale price

$54.25 USD

Unit price

per
Kumon Complete Middle School Math Workbooks (5 Set)
This set includes 5 staple-bound Kumon math books for middle school students grades 6-8!
Pre-algebra: With this workbook, your child will master each topic in pre-algebra in a step-by-step manner, building both understanding and confidence. Topics include fractions, exponents, order of operations, positive and negative numbers, algebraic expressions, and more. 8 ½ × 11 inches. paperback. 192 pages. Color.
Algebra: This workbook applies the Kumon Method to algebra, so your child will build strong algebra skills without feeling anxious or overwhelmed. Topics include solving for x, simplifying algebraic expressions, linear equations, inequalities, graphing equations, and more. 8½ x 11 inches. paperback. 192 pages. Color.
Intro to Geometry: Kumon Middle School Math workbooks provide an introduction to math subjects with explanation of topics, definitions of terms, and practice problems designed to improve your child's math skills. Our books are designed to help children gain confidence in their math abilities, which in turn motivates them to learn on their own. 8 ½ × 11.
Geometry: Begins at an accessible starting point and progresses in incremental steps so that children do not get frustrated or confused. Each new skill is taught, practiced, and reviewed so that your child will gradually build strong match skills. The exercises are carefully leveled from page to page. This workbook contains several problems that children may find challenging. These problems are marked with a "light bulb" icon, and you will find them explained in more detail in the "How to Solve" sections on either page 96, 191, or 192.
Word Problems: The word problems in this workbook will cover grade appropriate topics. Word problems are designed to test a child's understanding and mastery of math topics. This workbook will develop your child's ability to apply the math skills he or she has learned in Middle School to real world situations.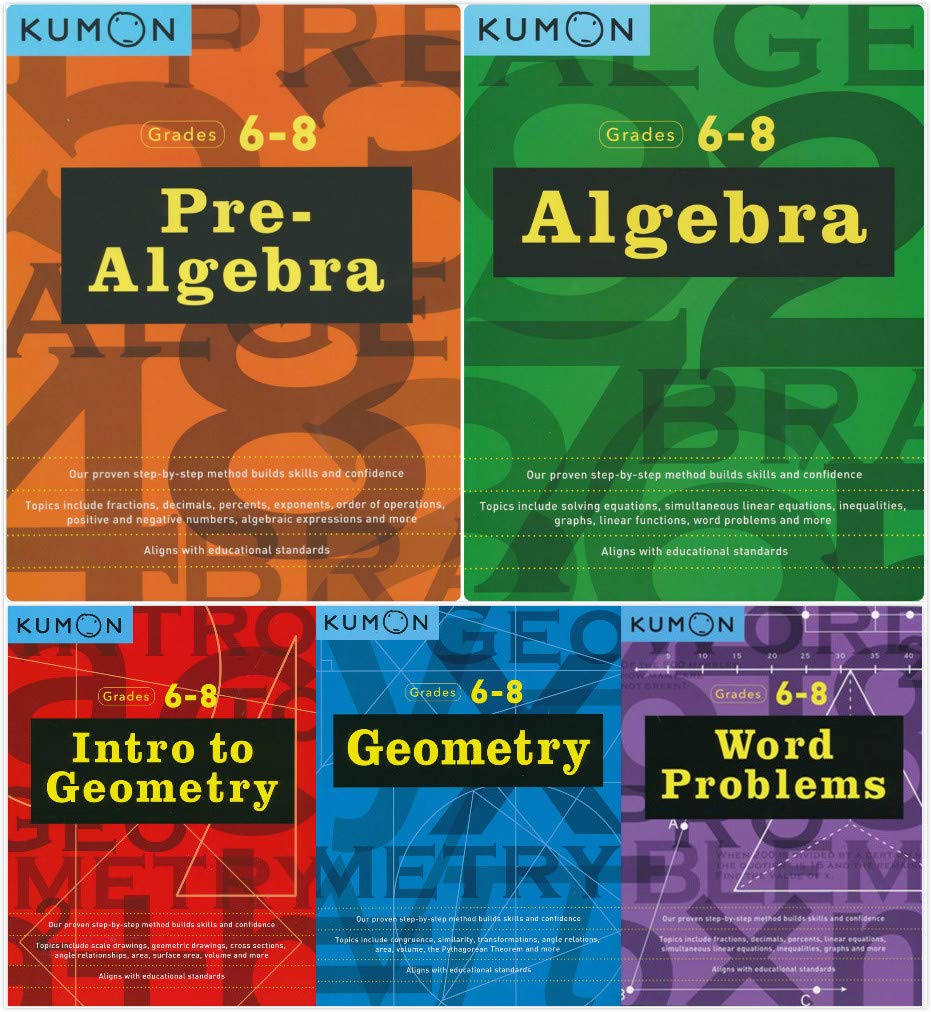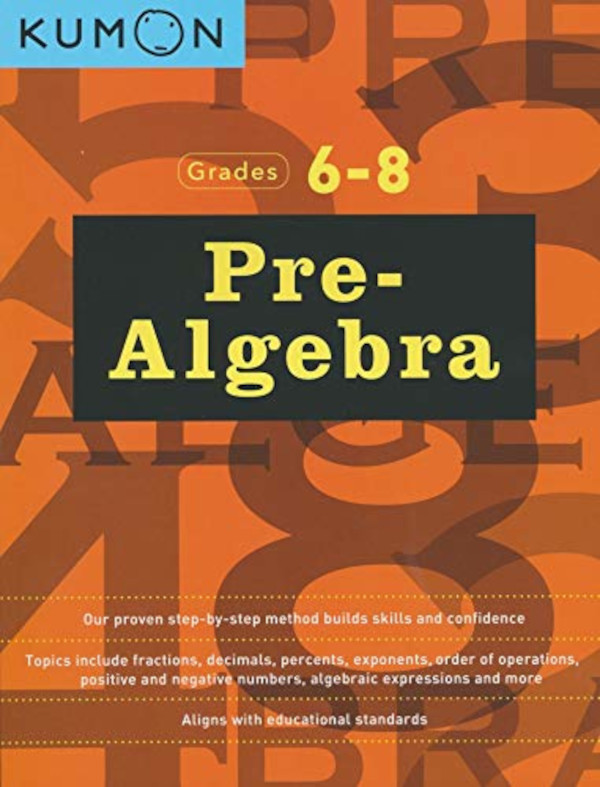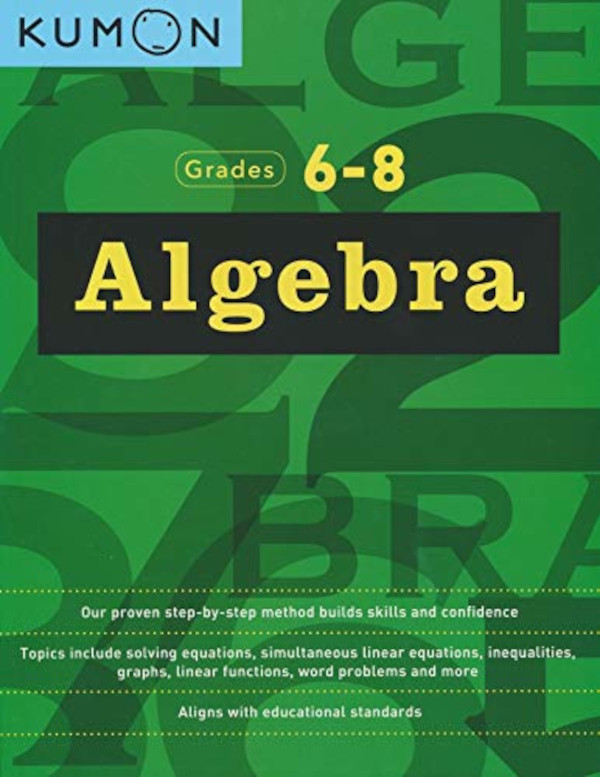 Kumon
Share