Notes Pocket Pal & Shortcuts from the Grooming Table Combo (2 Book Set)
Regular price

Sale price

$49.77 USD

Unit price

per
Notes from the Grooming Table & Shortcuts from the Grooming Table Combo (2 Book Set) by Melissa Verplank – All-Breed Grooming Guide for the Professional Pet Stylist
This set includes 2 books from White Dog Enterprises, written by Melissa Verplank. The ultimate professional's guide to dog grooming instruction. A convenient resource for groomer training with essential tips!
Notes Pocket Pal: This is the 2nd Edition of the Notes Pocket Pal. Designed for the groomer on the go! Rugged and water resistant, this handy edition fits right in your smock or apron. A quick and condensed grooming guide for the most popular breeds as well as five new breeds including the Australian Terrier, Wire Haired Dachshund, Lagotto Romagnolo, Pumi, and Spinone Italiano. Measures just 6.5" x 5" and has 101 pages Perfect complement to the 2nd Edition of Notes from the Grooming Table. 20 NEW pages, 5 NEW breeds, updated drop coat breed styling section, spiral binding, soft cover.


Shortcuts from the Grooming Table: This is a 22 page guide on laminated stock, at a finished size of 8.1 x 11 inches. It is on a fastened binder ring for easy viewing and perfect for on the go! This item includes body and head styles for 8 popular breeds, PLUS Doodles!, and helps reduce customer confusion by clarifying grooming preferences. As a customer guide, this tool provides clear examples of trim styles that might look best on their pet. Helps provide consistency among groomers in the salon. Saves time at check in and increases productivity. Fully illustrated and easy to follow instructions. Quick Head and Body Reference Charts – fully protected by heavy laminate. End confusion at check in with detailed visuals. Eliminates guesswork, increases productivity, and builds consistency from groomer to groomer. Laminated Charts available for the following dogs: American Cocker, Airedale Terrier, Bichon Frise, Drop Coat, English Springer Spaniel, Poodle, Miniature Schnauzer, West Highland White Terrier and NEW! Doodle.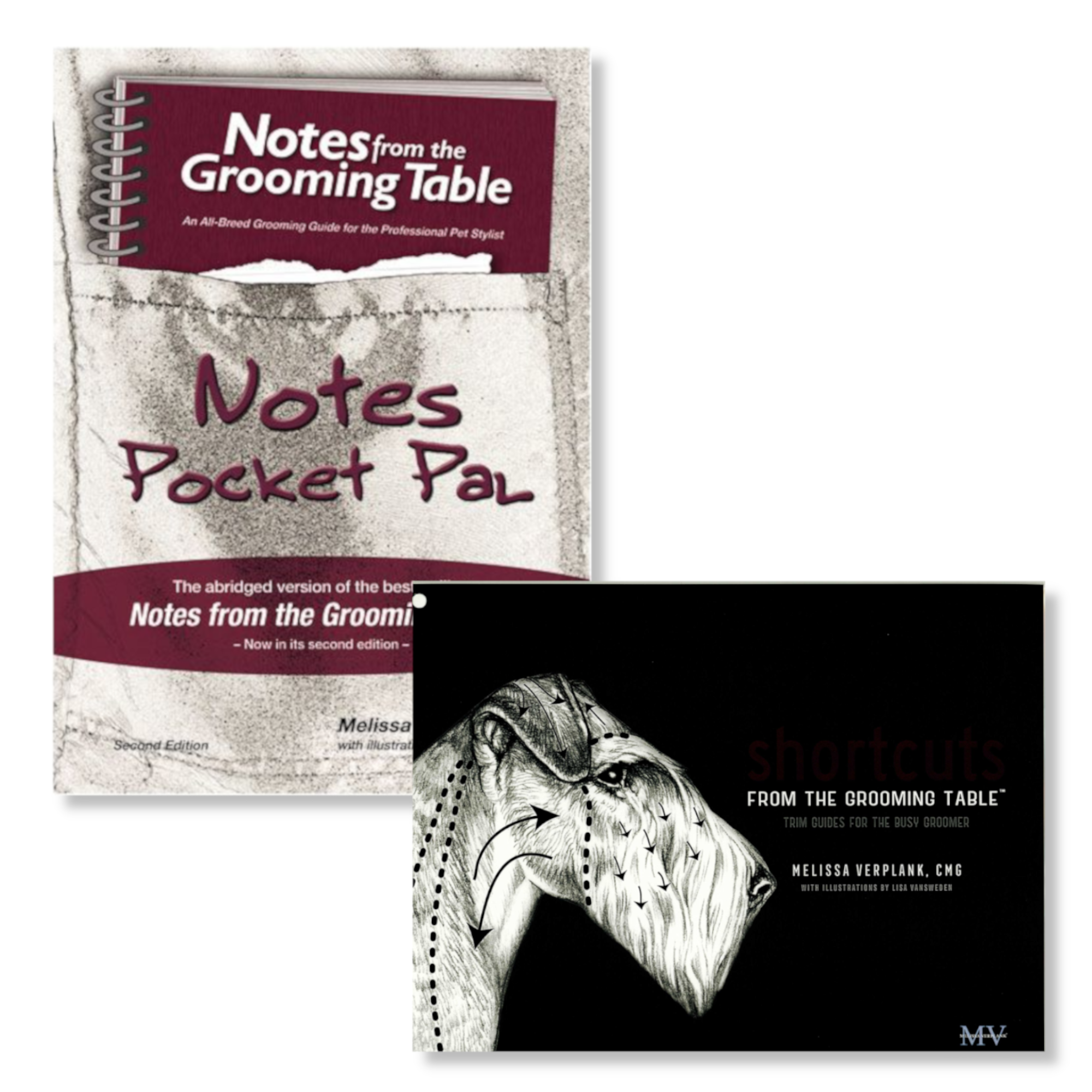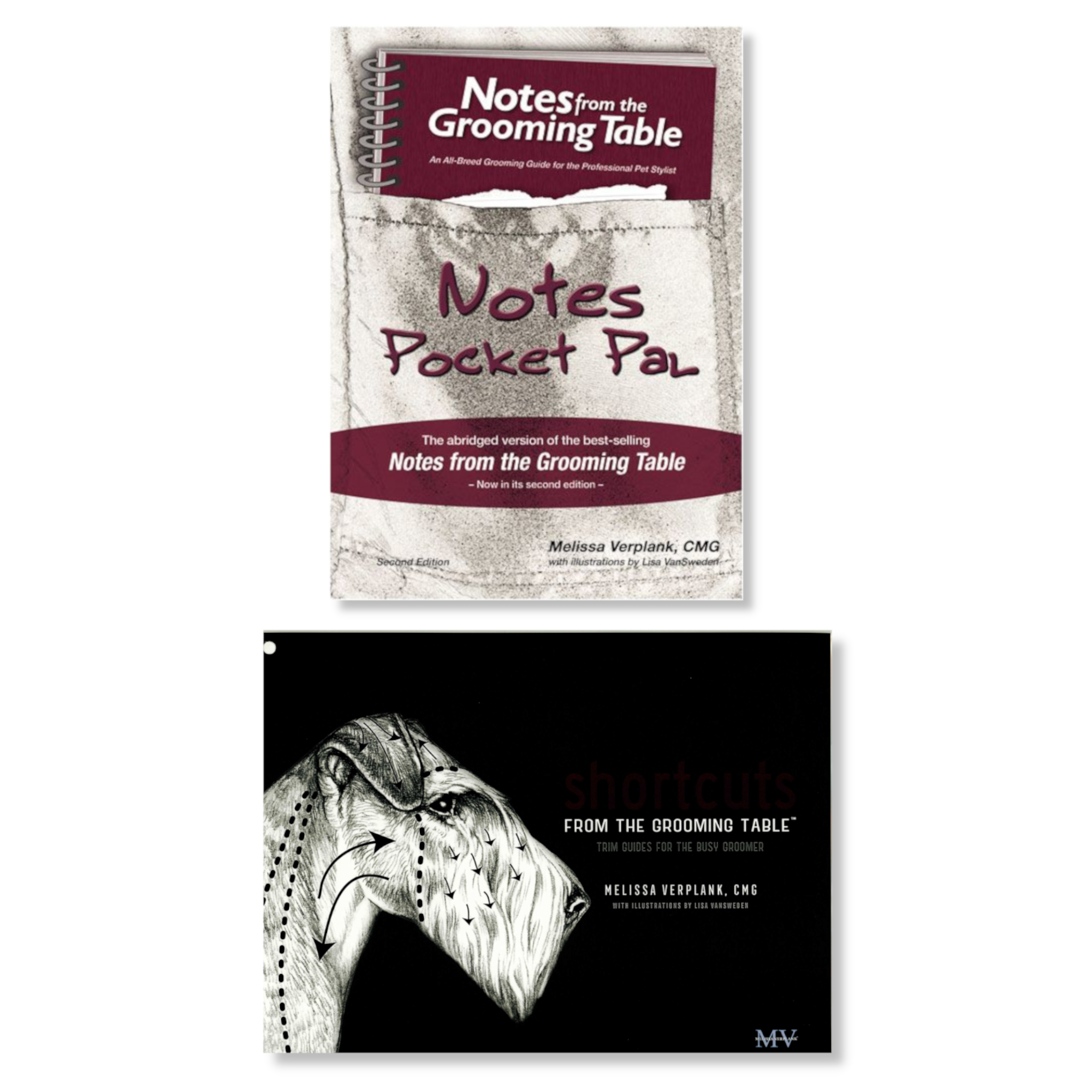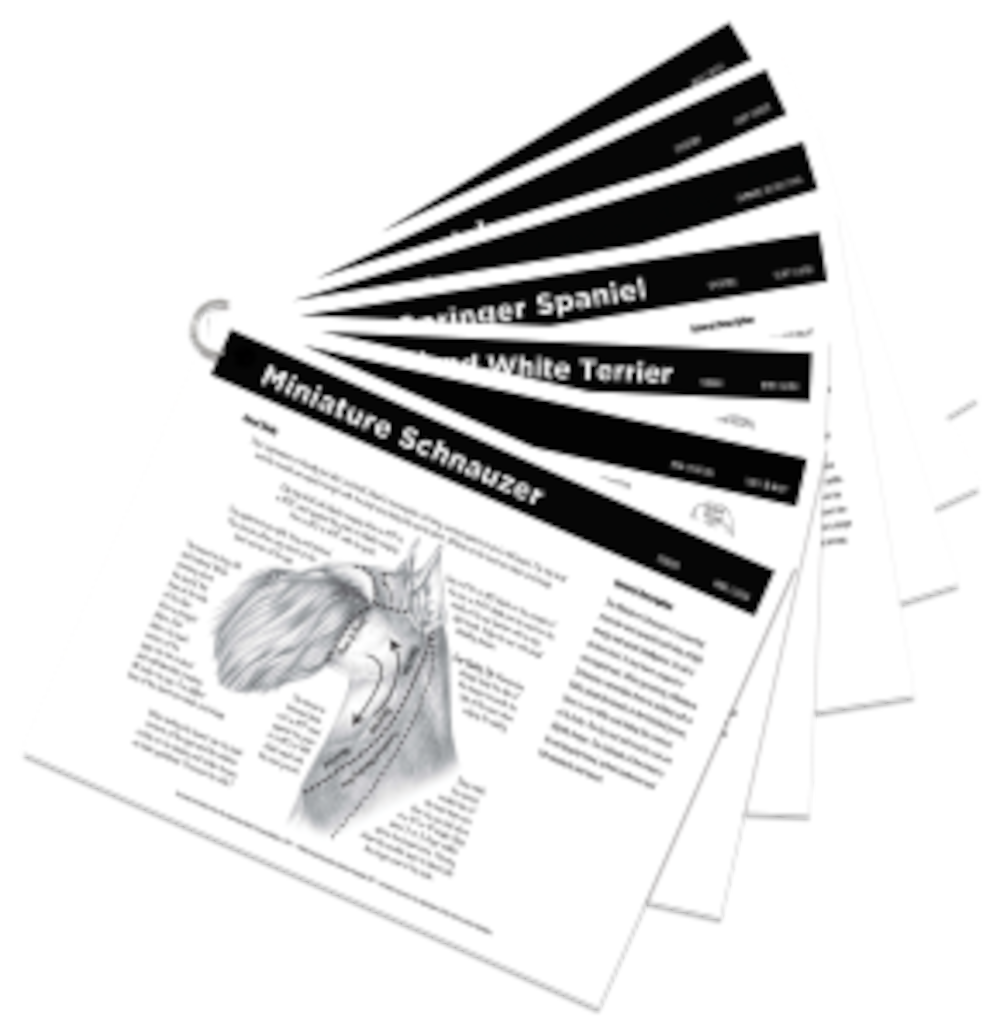 White Dog Enterprises
Share