Princess Pink and the Land of Fake-Believe (4 set)
Regular price

Sale price

$24.25 USD

Unit price

per
Princess Pink and the Land of Fake-Believe (4 set): Moldylocks, Little Red Quacking Hood, Three Little Pugs, Jack and the Snackstalk
This set includes the following 4 paperback books: #1 Moldylocks and the Three Bears, #2 Little Red Quacking Hood, #3 The Three Little Pugs, & #4 Jack and the Snackstalk. Perfect children's stories for elementary readers!
#1: In the Land of Fake-Believe, Princess meets a strange girl named Moldylocks. When Princess's stomach grumbles, Moldylocks takes her to the home of the Three Beards. The girls sit in their chairs, eat their chili, and jump on their beds. The Three Beards are not happy when they get home--and they are very, very hungry! Will Moldylocks and Princess go into the chili pot?
#2: Princess Pink meets Scaredy-Pants Wolf--a baker whose bakery has been robbed! Little Red Quacking Hood is stealing pies from the Big Bad Bakery! Princess, Scaredy-Pants, and their friend Moldylocks follow Little Red over the river and through the woods to Grandmother's hair salon.
#3: In the Land of Fake-Believe, Princess Pink meets the Three Little Pugs—the trickiest car dealers in town. They sold Scaredy-Pants Wolf a lemon instead of a car! Molylocks and Princess must work together to get their friend his money back.
#4: Princess Pink climbs up a yummy snackstalk--but will she be able to escape the GIANT and get back down?
Noah Z. Jones turns well-known fairy tales upside-down in this humorous new series! This series is part of Scholastic's early chapter book line called Branches, which is aimed at newly independent readers. With easy-to-read text, high-interest content, fast-paced plots, and illustrations on every page, these books will boost reading confidence and stamina. Branches books help readers grow!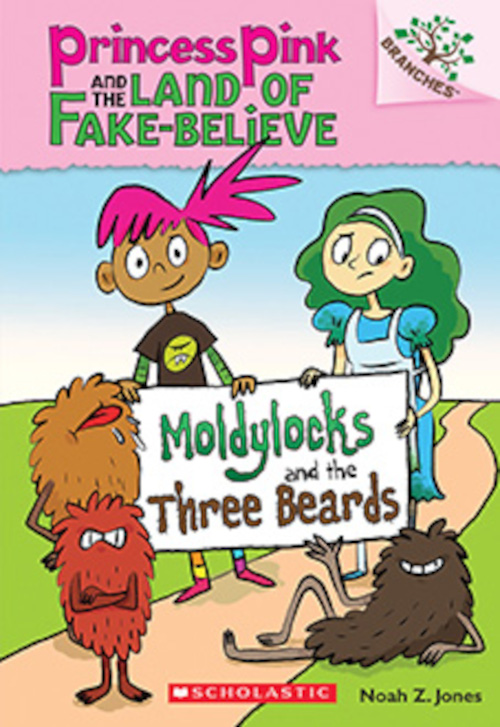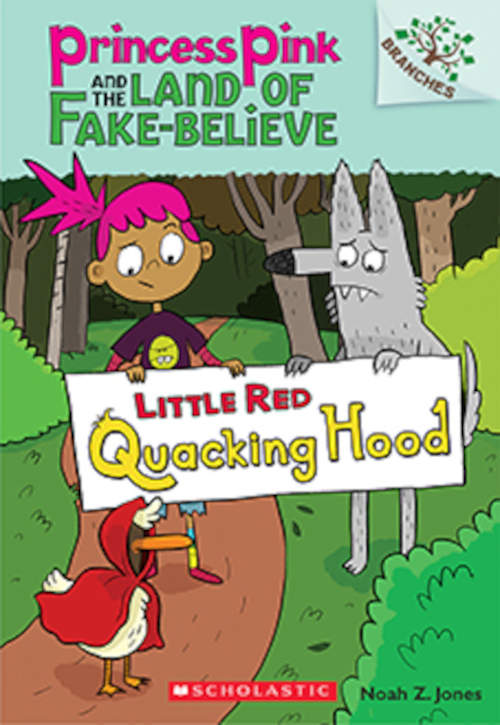 Scholastic
Share