Raina Telgemeier Collection (5 Vol Set): Sisters, Drama, Smile, Ghosts, Guts
Regular price

$39.50 USD

Sale price

$31.76 USD

Unit price

per
Raina Telgemeier Collection 5 Set: Sisters, Drama, Smile, Ghosts, Guts
This set includes the following 5 books: Sisters, Drama, Smile, Ghosts, Guts.
The characters of Raina's award-winning graphic novels feel like friends—whether they're laughing, staying strong, or seeing ghosts! Compelling Graphic Novels, Talking About the Ups and Downs of Growing Up, Bestselling Tales About Friendship and Family. great for older girls as they cover emotions, feelings, comedy, adolescence, and more!
Sisters: The companion to Raina Telgemeier's #1 NEW YORK TIMES bestselling and Eisner Award-winning graphic memoir, SMILE. Raina can't wait to be a big sister. But once Amara is born, things aren't quite how she expected them to be. Amara is cute, but she's also a cranky, grouchy baby, and mostly prefers to play by herself.
Drama: Raina Telgemeier, the author of the award-winning SMILE, brings us her next full-color graphic novel . . . DRAMA! Callie loves theater. And while she would totally try out for her middle school's production of Moon Over Mississippi, she's a terrible singer.
Smile: Raina just wanted to be a normal girl, but one night after Girl Scouts she trips and falls severely injuring her two front teeth. What follows is a long and frustrating journey with on-again, off-again braces, surgery, embarrassing headgear and even a retainer with fake teeth attached.
Ghosts: From award-winning graphic novelist Raina Telgemeier comes a new story about family, friendship and hope. Catrina and her family are moving to the coast of Northern California because her little sister, Maya, is sick. Cat isn't happy about leaving her friends for Bahia de la Luna, but Maya has cystic fibrosis and will benefit from the cool, salty air that blows in from the sea.
Guts: Raina wakes up one night with a terrible upset stomach. Her mom has one, too, so it's probably just a bug. Raina eventually returns to school, where she's dealing with the usual highs and lows: friends, not-friends, and classmates who think the school year is just one long gross-out session.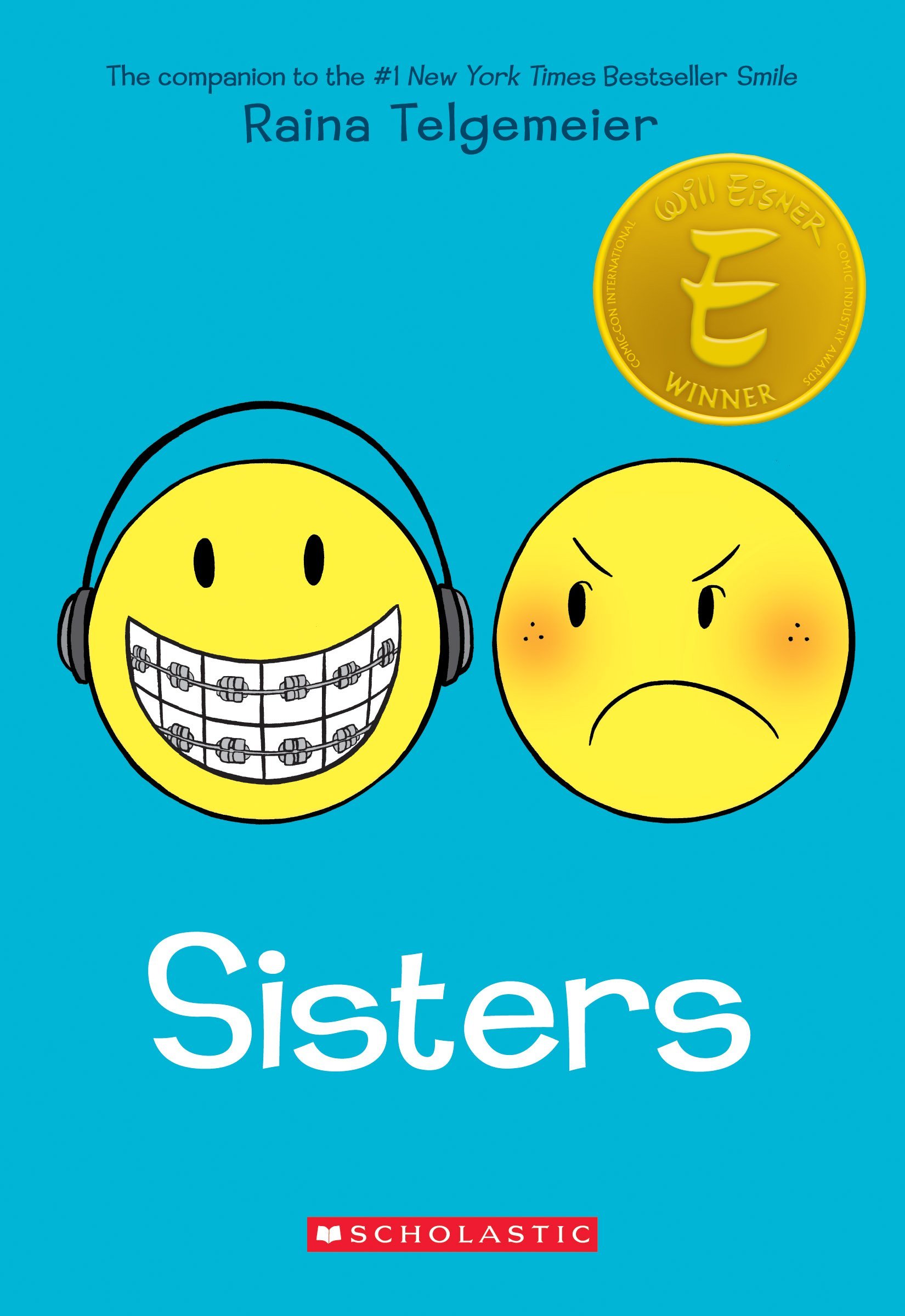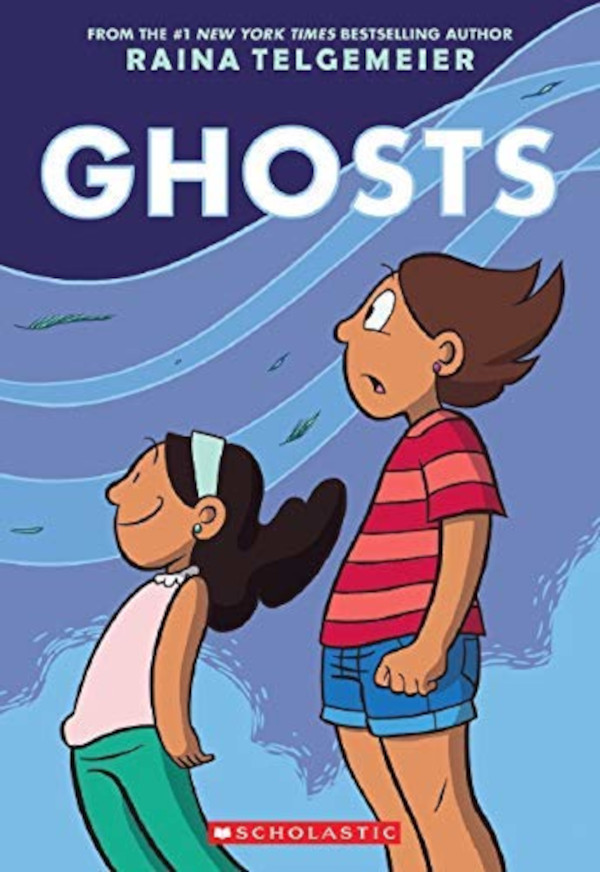 Scholastic
Share