The Temeraire Series Collection 1-6 by Naomi Novik
Regular price

$47.94 USD

Sale price

$41.06 USD

Unit price

per
The Temeraire Series Collection 1-6: His Majesty's Dragon, Throne of Jade, Black Powder War, Empire of Ivory, Victory of Eagles, Tongues of Serpents
This set includes these 6 epic fantasy paperback books: #1 His Majesty's Dragon, #2 Throne of Jade, #3 Black Powder War, #4 Empire of Ivory, #5 Victory of Eagles, and #6 Tongues of Serpents.
"Just when you think you've seen every variation possible on the dragon story, along comes Naomi Novik. . . . Her wonderful Temeraire is a dragon for the ages."—Terry Brooks
#1: Aerial combat brings a thrilling new dimension to the Napoleonic Wars as valiant warriors rise to Britain's defense by taking to the skies... not aboard aircraft but atop the mighty backs of fighting dragons. When HMS Reliant captures a French frigate and seizes its precious cargo, an unhatched dragon egg, fate sweeps Capt. Will Laurence from his seafaring life.
#2: Now China has discovered that its rare gift, intended for Napoleon, has fallen into British hands—and an angry Chinese delegation vows to reclaim the remarkable beast. But Laurence refuses to cooperate. Facing the gallows for his defiance, Laurence has no choice but to accompany Temeraire back to the Far East.
#3: Three valuable dragon eggs have been purchased from the Ottoman Empire, and Laurence and Temeraire must detour to Istanbul to escort the precious cargo back to England. Time is of the essence if the eggs are to be borne home before hatching. Yet disaster threatens the mission at every turn–thanks to the diabolical machinations of the Chinese dragon Lien, who blames Temeraire for her master's death and vows to ally herself with Napoleon and take vengeance.
#4: Only one recourse remains: Temeraire and his captain, Will Laurence, must take wing to Africa, whose shores may hold the cure to the mysterious and deadly contagion. On this mission there is no time to waste, and no telling what lies in store beyond the horizon or for those left behind to wait, hope, and hold the line.
#5: Unfortunately, the dragon Temeraire has been removed from military service–and his captain, Will Laurence, has been condemned to death for treason.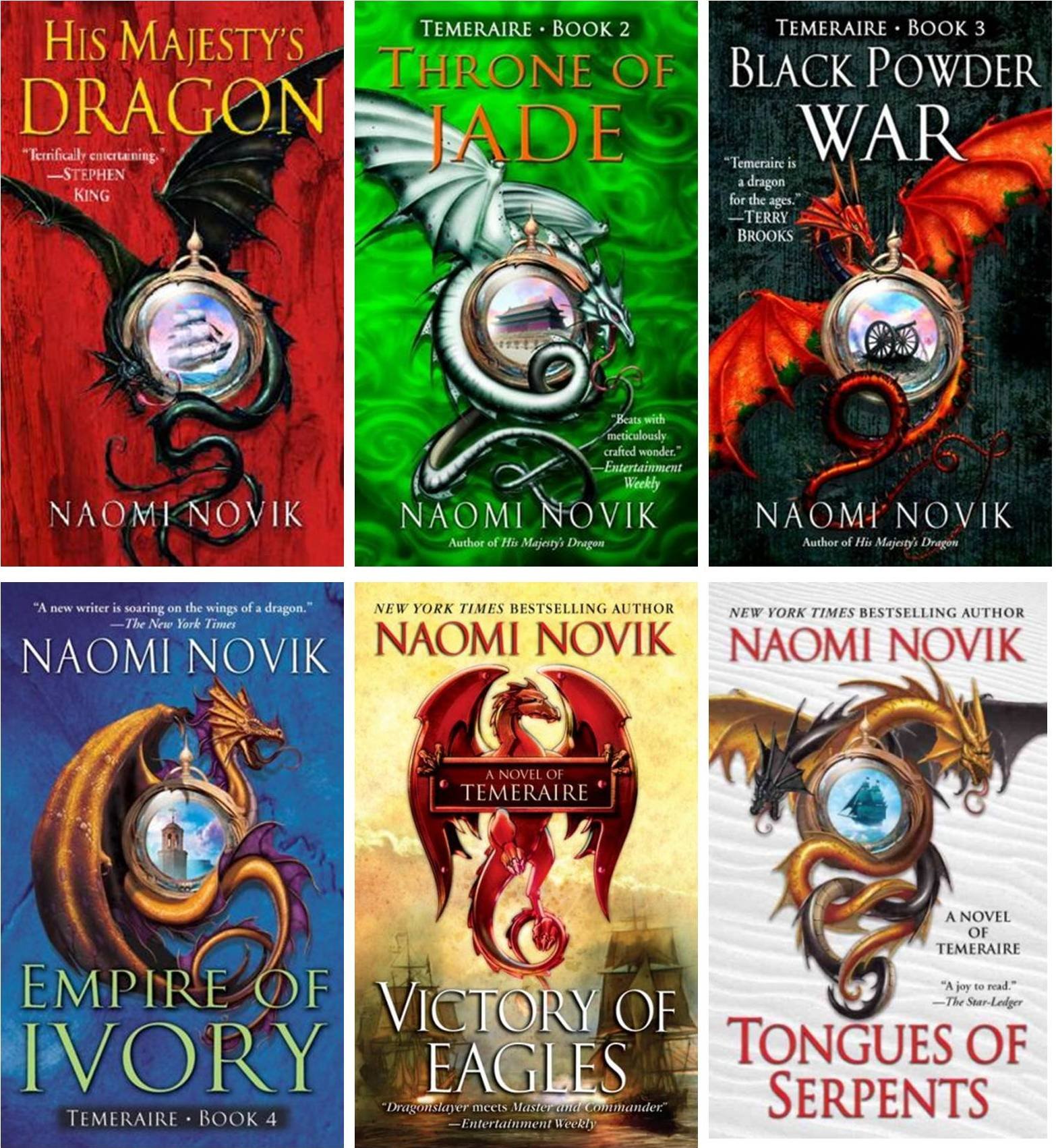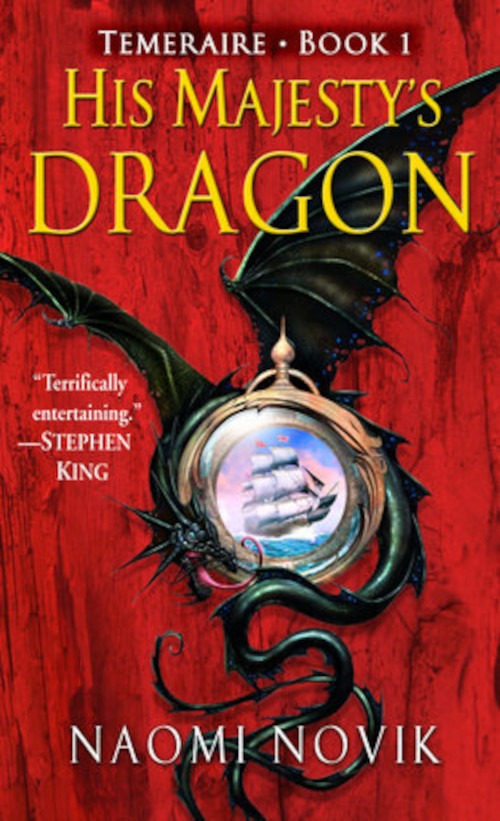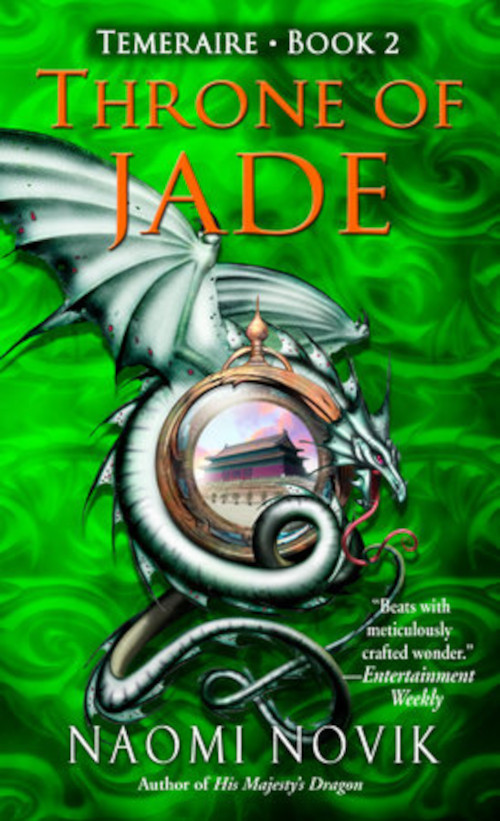 Penguin Random House
Share