Tuttle Twins: Choose Your Consequence Combo Pack of 3
Regular price

$44.99 USD

Sale price

$35.00 USD

Unit price

per
Tuttle Twins Choose Your Consequence Combo Pack of 3: Hyperinflation Destination, Broken Window, & Pink House
This Tuttle Twins set includes the following 3 books: Hyperinflation Destination, Case of the Broken Window, and Little Pink House. You're in the driver seat of the story to determine what the consequences will be. Will you send Ethan and Emily to the ruins, knowing that they are tough, smart, and well-prepared? You make the decisions—and see the consequences unfold.
Hyperinflation Destination: The Tuttle twins have saved their money, planned things out thoroughly, and are ready to head off to South America to water ski, hike the jungles, and see some of the world's oldest ruins. What could go wrong? Along the way, you'll learn about inflation, community, cryptocurrency, and some of the lengths people are willing to go in a Hyperinflation Devastation!
Case of the Broken window: It's a perfect day for a game of baseball, and the Tuttle twins are determined to finally beat the rival team from the neighborhood. The game-winning home run from Emily gets them what they want… along with a whole lot of trouble they could never have expected. Can they figure out how to make things right with the owners of the broken window? What if they get help from you?
#2 Little Pink House: The Tuttle twins are off to visit Grandma's quaint, pink house on the banks of the Monongahela river to celebrate Independence Day. When a greedy corporation schemes to take over Grandma's land and push her house into the river, can the twins stop it and come to her rescue? It's all up to you—the zoning fights, the referendum, the ancient artifacts—and your decisions will guide the twins either to victory or defeat.
Our new books for teenagers (and pre-teens and young adults) feature a series of adventures where the readers control the story! With 24 story endings between the three books, your kids will be able to observe the outcomes of different economic and political situations that Ethan and Emily—age 15 in this new book series—encounter and have to figure out.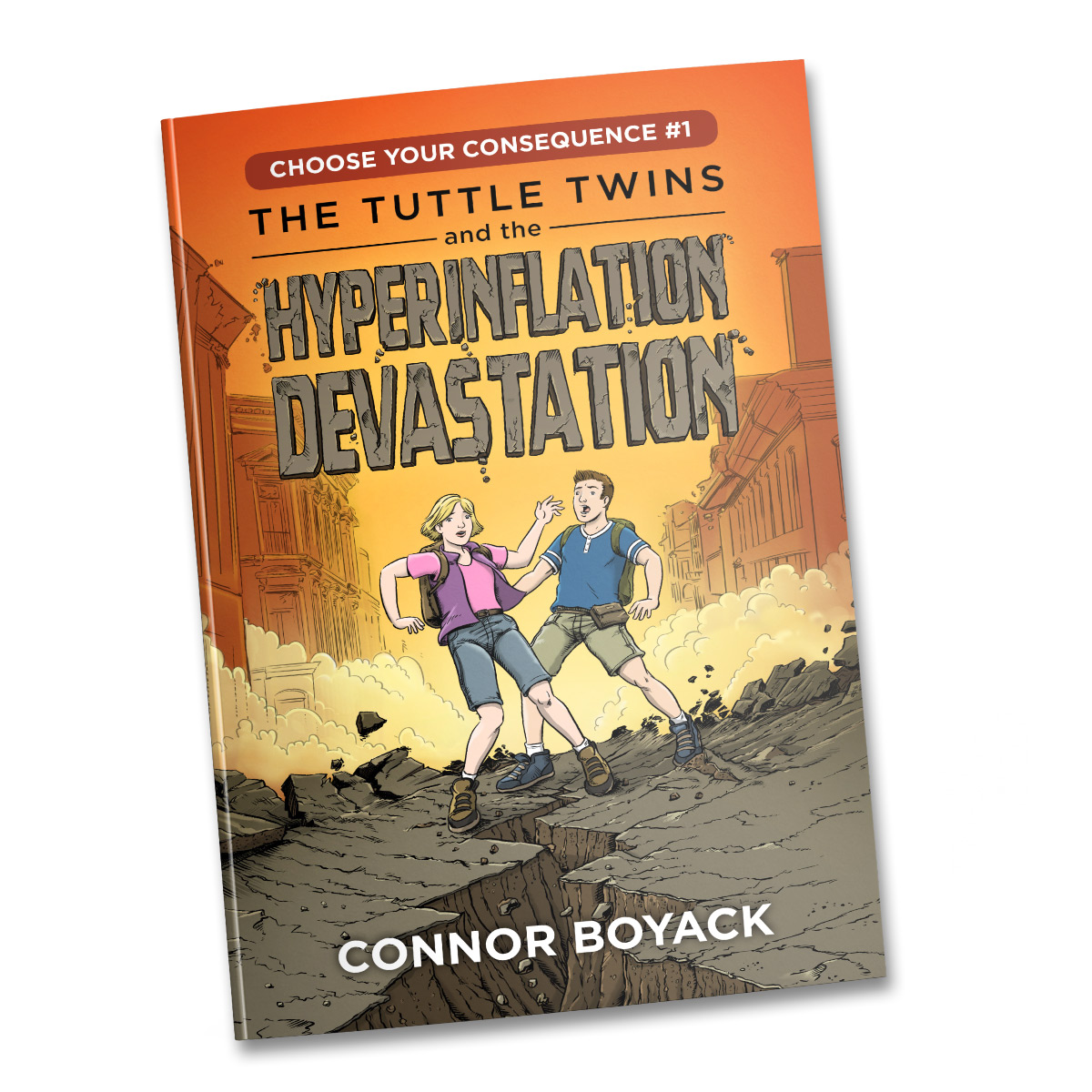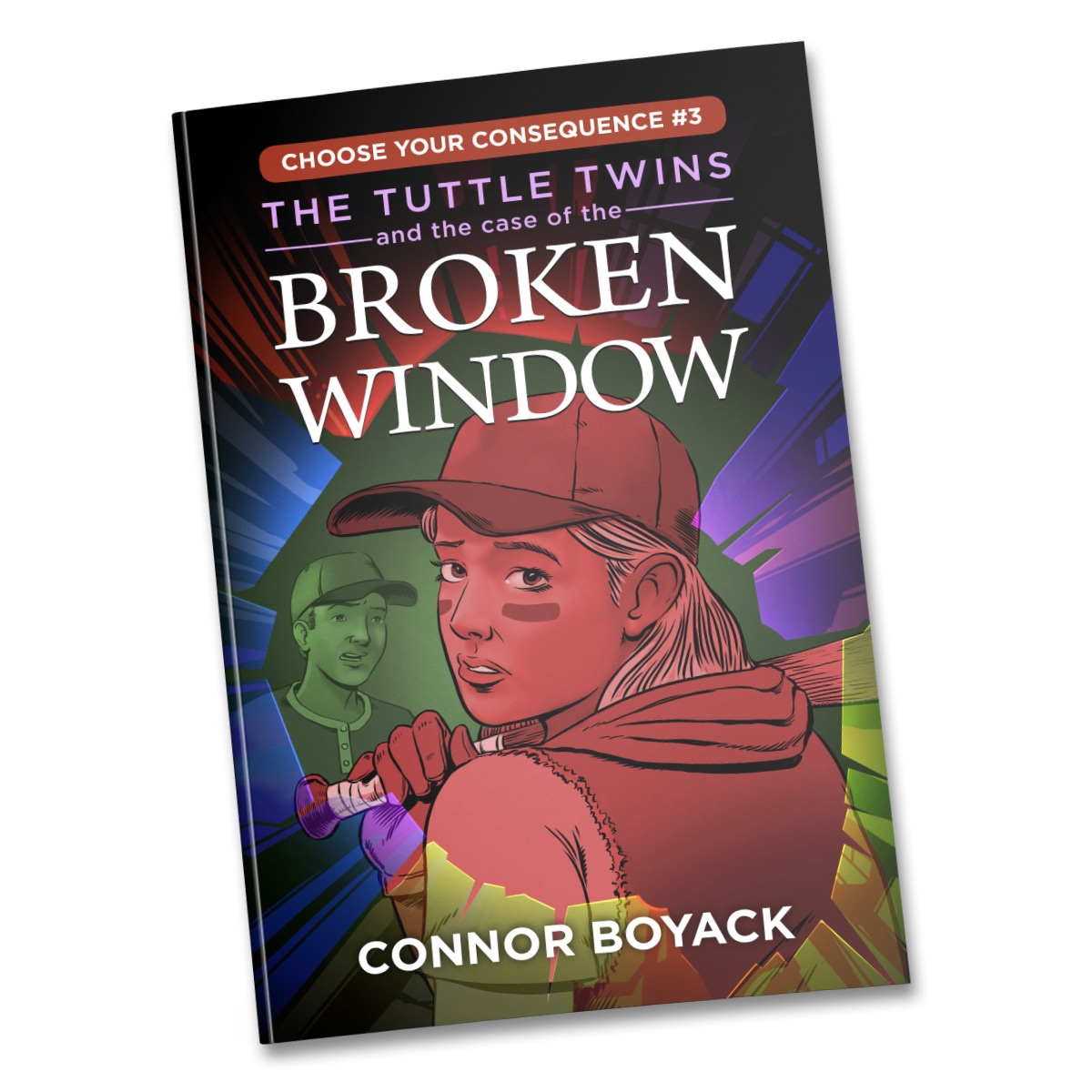 Tuttle Twins
Share