Tuttle Twins Guidebook Combo (3 Set)
Regular price

$44.99 USD

Sale price

$35.00 USD

Unit price

per
Tuttle Twins Guidebook Combo (3 Set) Logical Fallacies, Inspiring Entrepreneurs, Courageous Heroes
This Tuttle Twin teen series includes the following 3 hardcover guidebooks: Logical Fallacies, Inspiring Entrepreneurs, and Courageous Heroes.
Our illustrated, hardback series of books for pre-teens and teenagers (and adults!) introduce all kinds of important topics: critical thinking, logic, entrepreneurship, hard work, standing up for what is right, and much more! A whopping 612 pages of content will fill your child's mind with the essential information they need to become well-rounded.
Logical Fallacies: In a society where countless ideas are being shared, debated, and analyzed, it's more important than ever to sift out the good ones from among the bad ones. And when people you respect and trust use arguments that sound persuasive, how can you determine if they are correct?
Inspiring Entrepreneurs: Throughout history, a certain few people have made risky decisions in an attempt to solve a problem that many people were experiencing, hoping that their new innovation or invention would be able to serve these people and that they—the entrepreneurs, as we call them—would be able to profit in return. But entrepreneurs don't always succeed. Their stories can serve as inspiration as you begin to determine your own path in life and whether being an entrepreneur is part of your journey.
Courageous Heroes: Daring men and women aren't just found in the pages of fictional stories. In fact, history offers us a number of examples of people who stood up for what was right in the face of significant opposition. Their stories can inspire us to also be courageous when the situation calls for it. Whether the problem is a large one, like a dictatorial state or a cultural prejudice, or a small one, such as standing up to a bully, we can resolve to be a hero and fight for what is right. That's why the stories in this book are so impactful—they offer us an opportunity to learn lessons from the lives of a wide variety of people.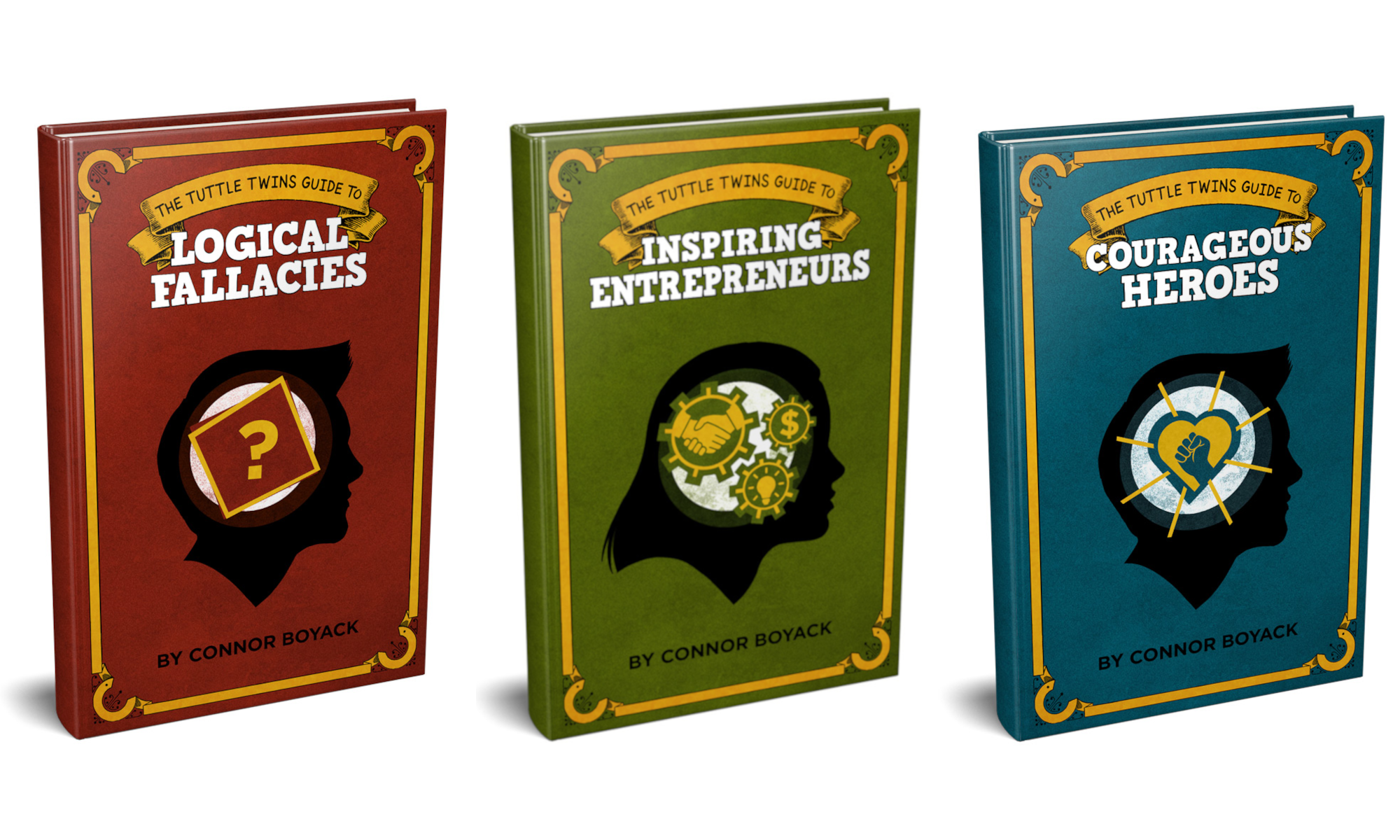 Tuttle Twins
Share