Tuttle Tales Family Card Game
Regular price

Sale price

$20.24 USD

Unit price

per
Tuttle Twins Tuttle Tales Family Card Game: A Collaborative Educational Story Game with 126 Cards
The Tuttle Tales Card Game includes 13 Character Cards, 23 Setting Cards, 34 Concept Cards, and 56 Action Cards, totaling in 126 cards for a night full of family fun! Help your kids grow in an exciting way! Fun features in the Action cards include a Dance Off, Staring Contest, and a Thumb War!
The Tuttle Twins books inspire children to learn the ideas of a free society — and now with our collaborative story game, the entire group can participate! Part entertaining and part educational, this game gives families an opportunity to use familiar characters, settings, and concepts to create their own Tuttle Tales! But be ready for it — this game is full of twists, since the Action Cards may totally change the game in silly, unexpected ways! It's sure to elicit laughs and help your children recall — and better understand — the concepts they've been learning about in the Tuttle Twins books.
HOW TO START: The cards should be shuffled into 4 stacks face down and the youngest player is the first Story Starter. Flip over the top 2 Character Cards to reveal which characters are involved at the beginning of the story. The top Setting Card is the setting you will be playing in. Each person gets one Action Card.
HOW TO PLAY: The Story Starter creates the first sentence of the story using the two characters that were revealed during set up and the setting. The Story Starter reveals the first Concept Card to end their turn. Moving clockwise, the next player tells the second sentence of the story while incorporating the Concept Card. They end their turn by playing one of the Action Cards and the next player incorporates that action card to their turn. The game ends when a The End is Near Card is played, in which everyone shares one final sentence of the story!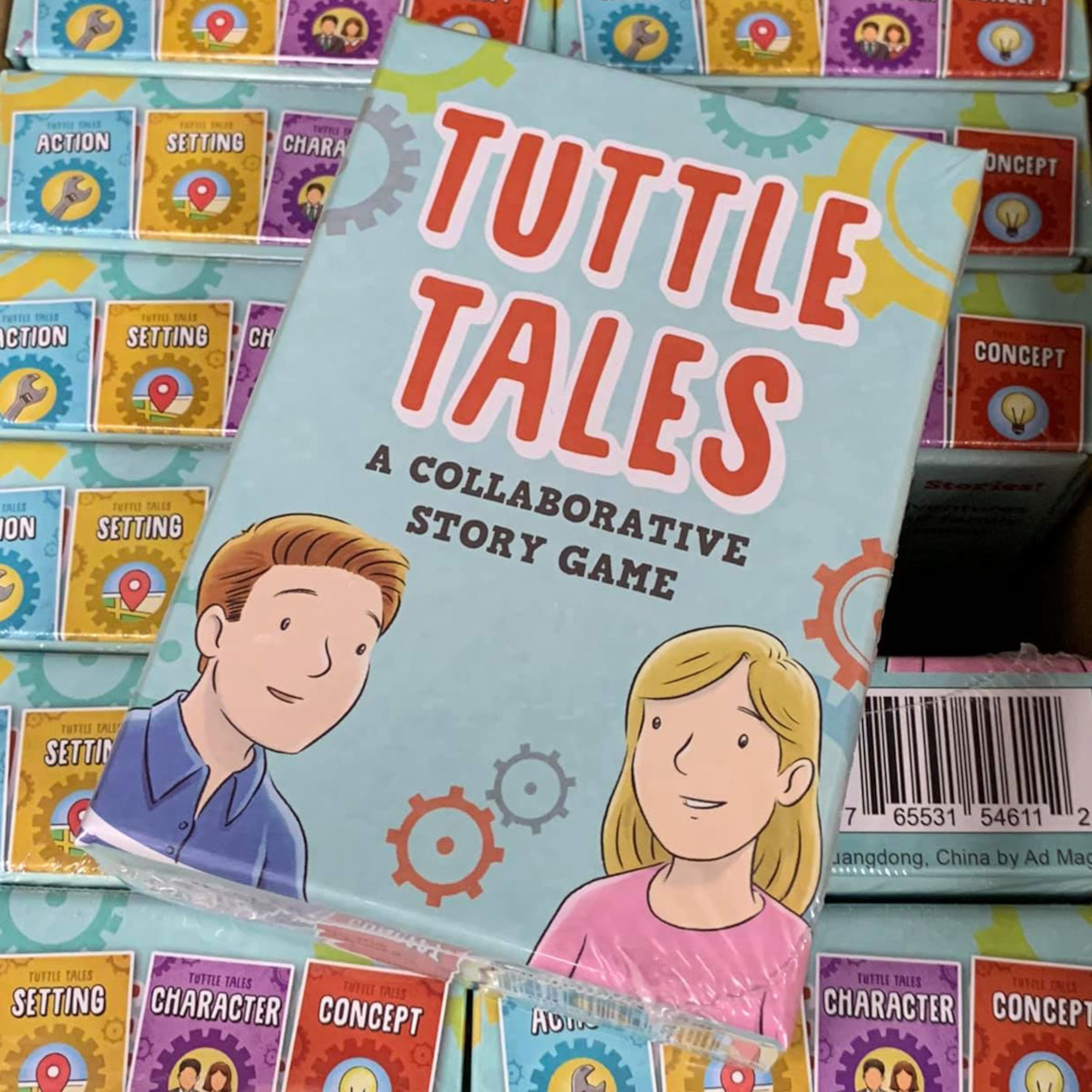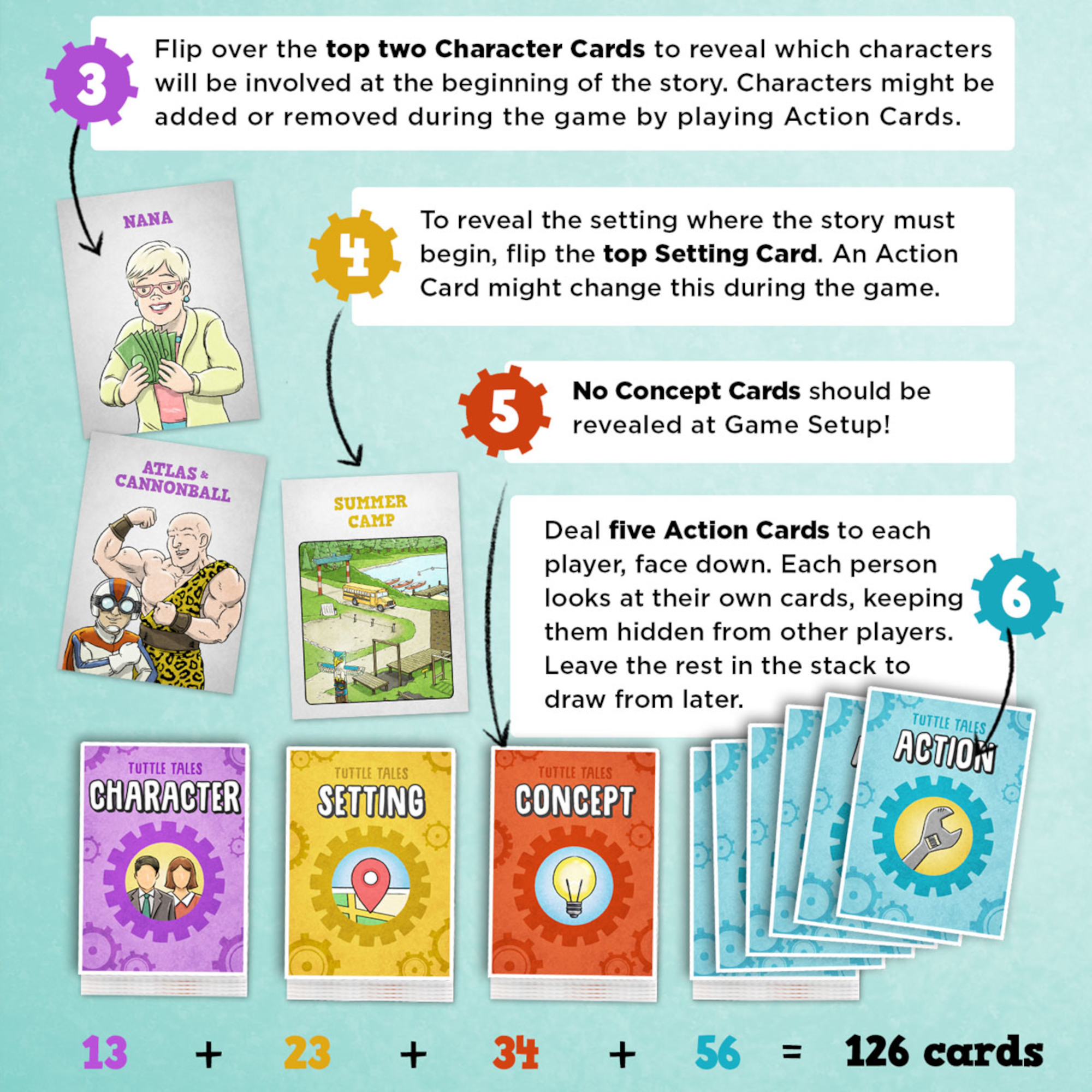 Tuttle Twins
Share