Who Was...? Children's Biography Series Set of 12 Books
Regular price

Sale price

$57.25 USD

Unit price

per
Who Was...? Children's Biography Series Set of 12 books [Paperback] Roberta Edwards; Janet Pascal and Joan Holub
This set includes the following 12 books: Who Was Albert Einstein? Who Was King Tut? Who Was Sacagawea? Who Was Claude Monet?, Who Was Walt Disney?, Who Was Amelia Earhart?, Who Was Neil Armstrong?, Who Was Marco Polo?, Who Was William Shakespeare?, Who Was Abraham Lincoln? Who Was Mark Twain?, and Who Was Ronald Reagan?
This is a series of illustrated biographies for young readers featuring significant historical figures, including artists, scientists, and world leaders.
Who Was Albert Einstein?: Everyone has heard of Albert Einstein-but what exactly did he do? How much do kids really know about Albert Einstein besides the funny hair and genius label? For instance, do they know that he was expelled from school as a kid? Finally, here's the story of Albert Einstein's life, told in a fun, engaging way that clearly explores the world he lived in and changed.
Who Was King Tut?: Ever since Howard Carter uncovered King Tutankhamun's tomb in 1922, the young pharaoh has become a symbol of the wealth and mystery of ancient Egypt. Now, a two-and-a-half-year-long museum exhibit of Tut's treasures is touring major cities in the U.S., drawing record crowds. This Who Was . . . ? is complete with 100 black-andwhite illustrations and explains the life and times of this ancient Egyptian ruler, covering the story of the tomb's discovery, as well as myths and so-called mummy curses.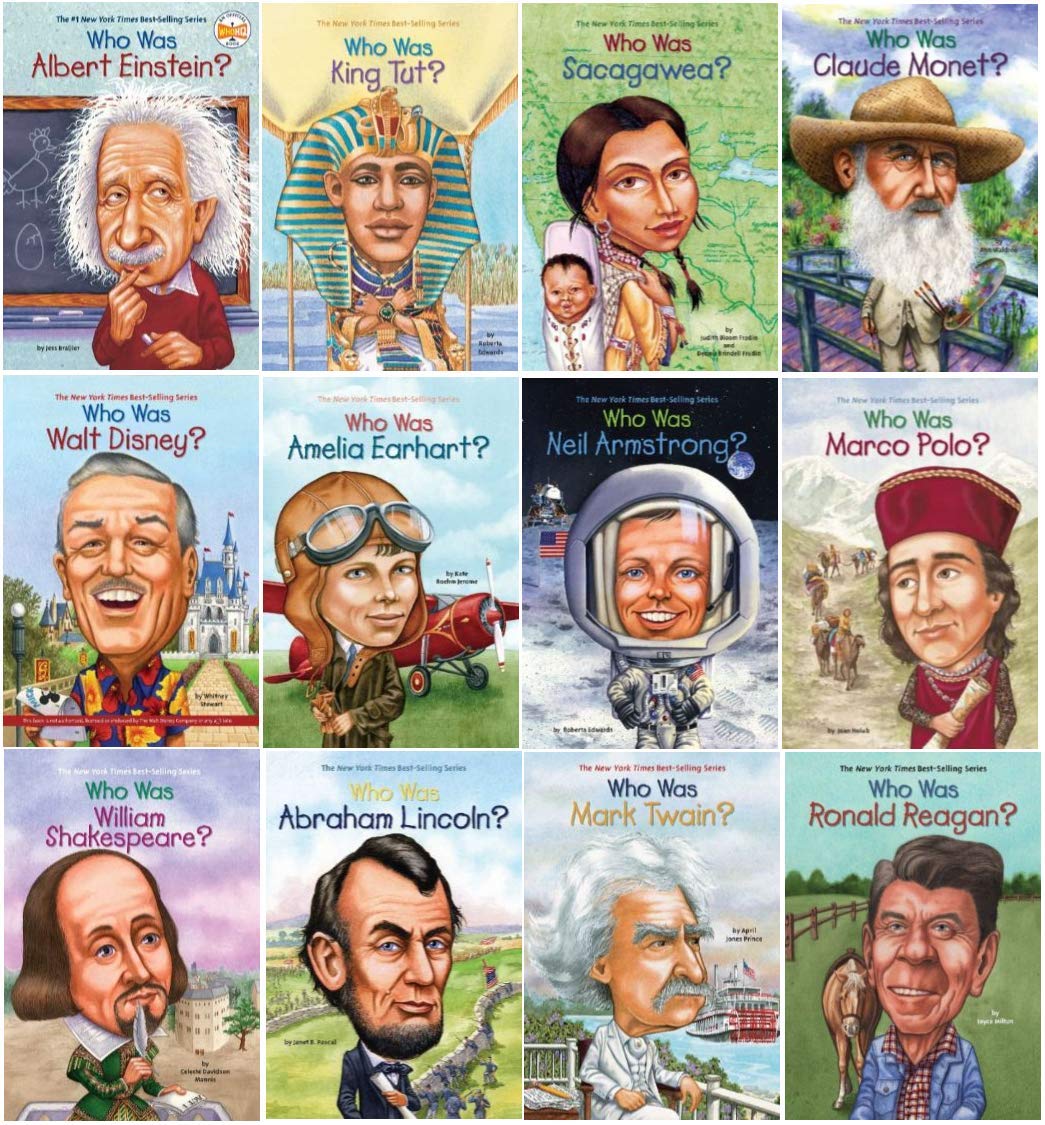 Penguin Random House
Share