Workman Publishing Indestructibles Wordless Animal Books - Set of 3
Regular price

Sale price

$17.48 USD

Unit price

per
Workman Publishing Indestructibles Wordless Animal Books - Set of 3
This set includes the following 3 books: Jungle Rumble! Plip-Plop Pond! and Mama and Baby!
Indestructibles are books built for the way babies "read": with their hands and mouths. Chew-proof, rip-proof, and drool-proof, they're printed on a unique 100% nontoxic, paper-like material that holds up to anything babies can throw at it—gumming, spilling, dragging across the floor. Indestructibles are the little books that could. And if they get dirty, just wash them off. Beloved by babies and their parents, Indestructibles were invented by Amy Pixton, a mother of triplets, after bits of traditional board books found their way into her babies' mouths.
Jungle Rumble: Who flies high in the sky? Parrot! Who strolls in the grass? Giraffe! Who hangs from a tree? Snake!
Plip-Plop Pond: Who plays in the mud? Turtle! Who glides across the water? Swan! Who sings on a tree branch? Kingfisher!
Mama and Baby: Who snuggles in the sunshine? Mama kangaroo and her joey! Who swims side by side? Mama duck and her duckling! Who hugs in the moonlight? Mama and her owlet!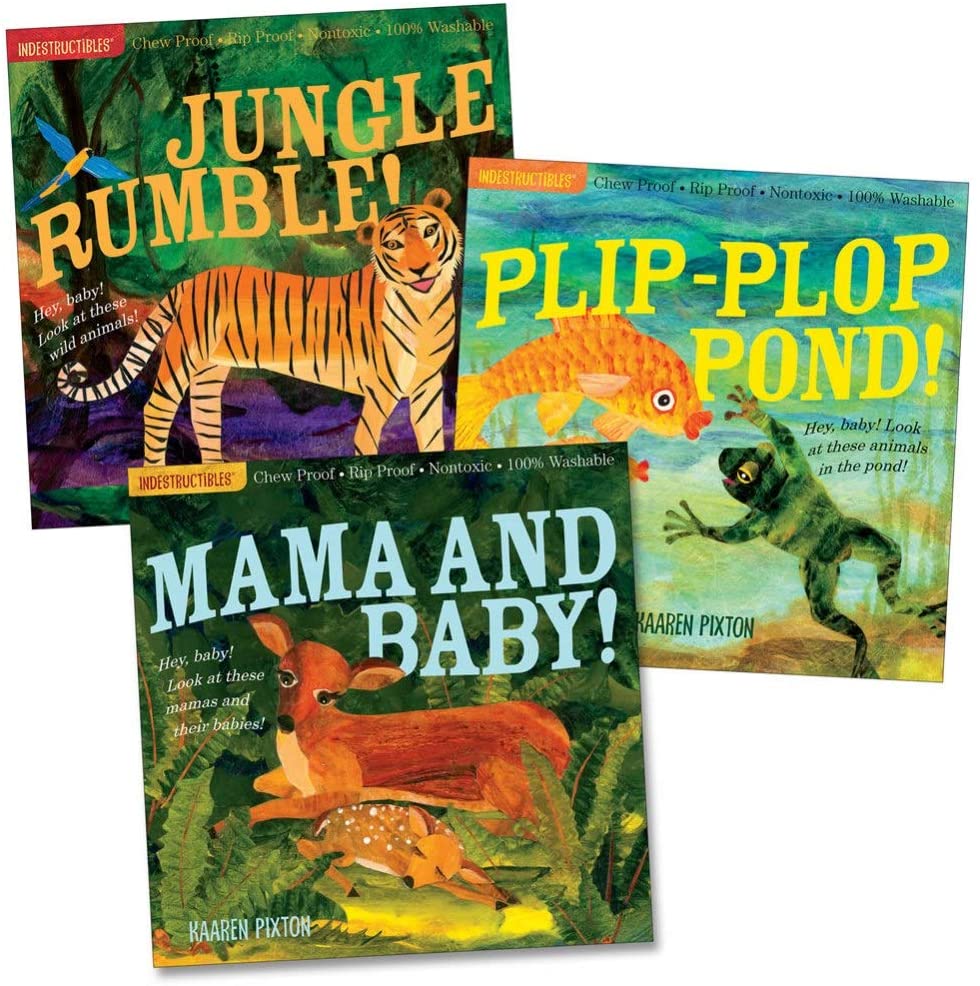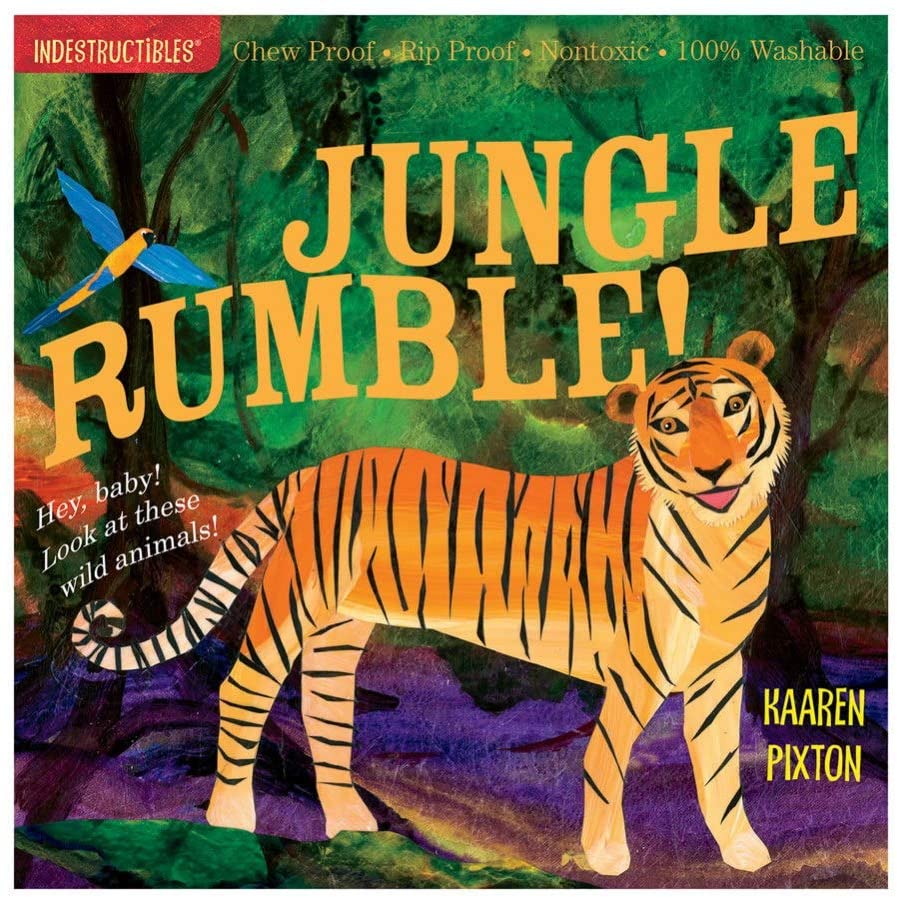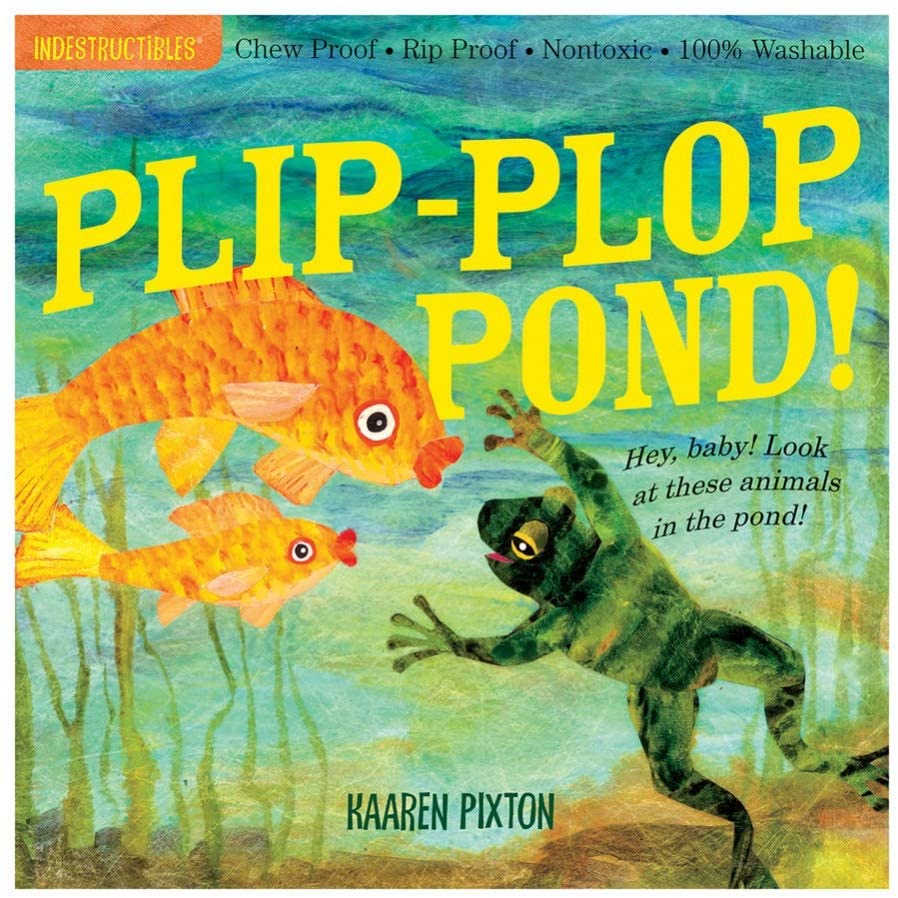 Workman Publishing
Share