Workman Publishing Indestructibles Wordless Picture Books - Set of 6
Regular price

$28.99 USD

Sale price

$25.73 USD

Unit price

per
Workman Publishing Indestructibles Wordless Picture Books - Set of 6
This set of Indestructibles includes the following 6 books: Baby Babble, Creep! Crawl!, Mama and Baby!, Baby faces, Flutter! Fly!, and Wiggle! March!.
Have fun learning and talking with your baby about the exciting world around them. These books are the perfect first books to introduce your little one to simple concepts. Features: Basic words and phrases to accompany beautiful and fun illustrations. Books can be chewed, pulled on, bent, spit on, and more. Made from rip and tear proof material that is also 100% washable.
Baby Babble: Baby's at the table—spoon, banana, cheese. Baby's in the house—lamp, socks, crib. Baby's looking out the window—cloud, boat, truck!
Creep! Crawl!: Who's crawling on a leaf? Ladybug! Who's chirping in the grass? Grasshopper! Who carries a house on its back? Snail!
Mama and Baby!: Who snuggles in the sunshine? Mama kangaroo and her joey! Who swims side by side? Mama duck and her duckling! Who hugs in the moonlight? Mama and her owlet!
Flutter! Fly!: Who soars through the air? Eagle! Who skips above the pond? Dragonfly! Who drinks from a flower? Hummingbird!
Wiggle! March!: Where is the horse? Running in the field! Where are the chickens? Playing with their chicks! Where are the sheep? Frolicking in the grass!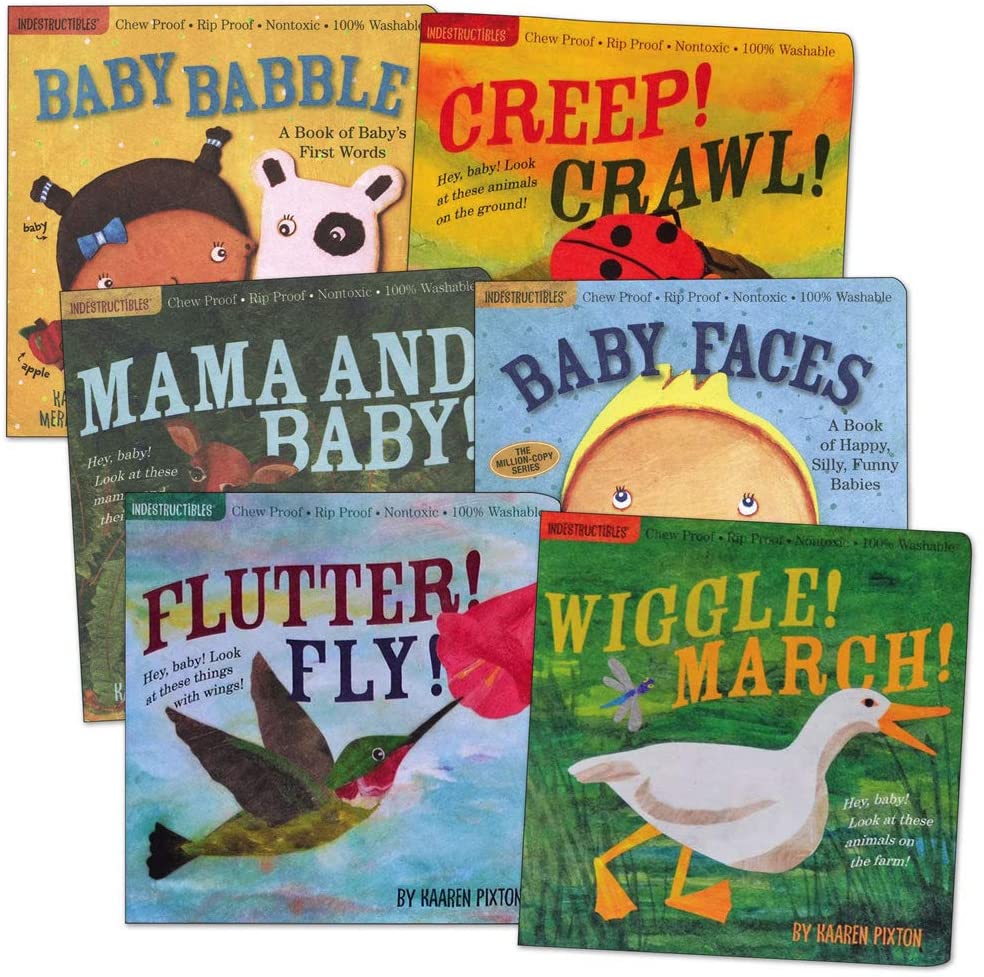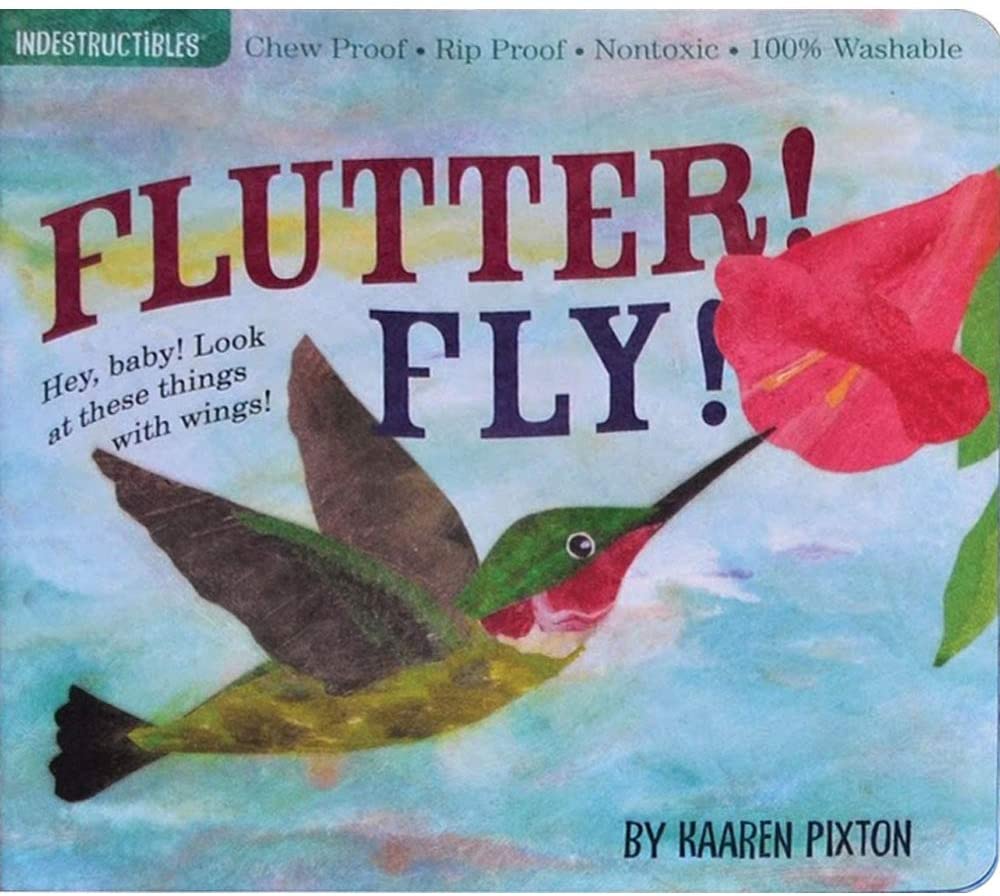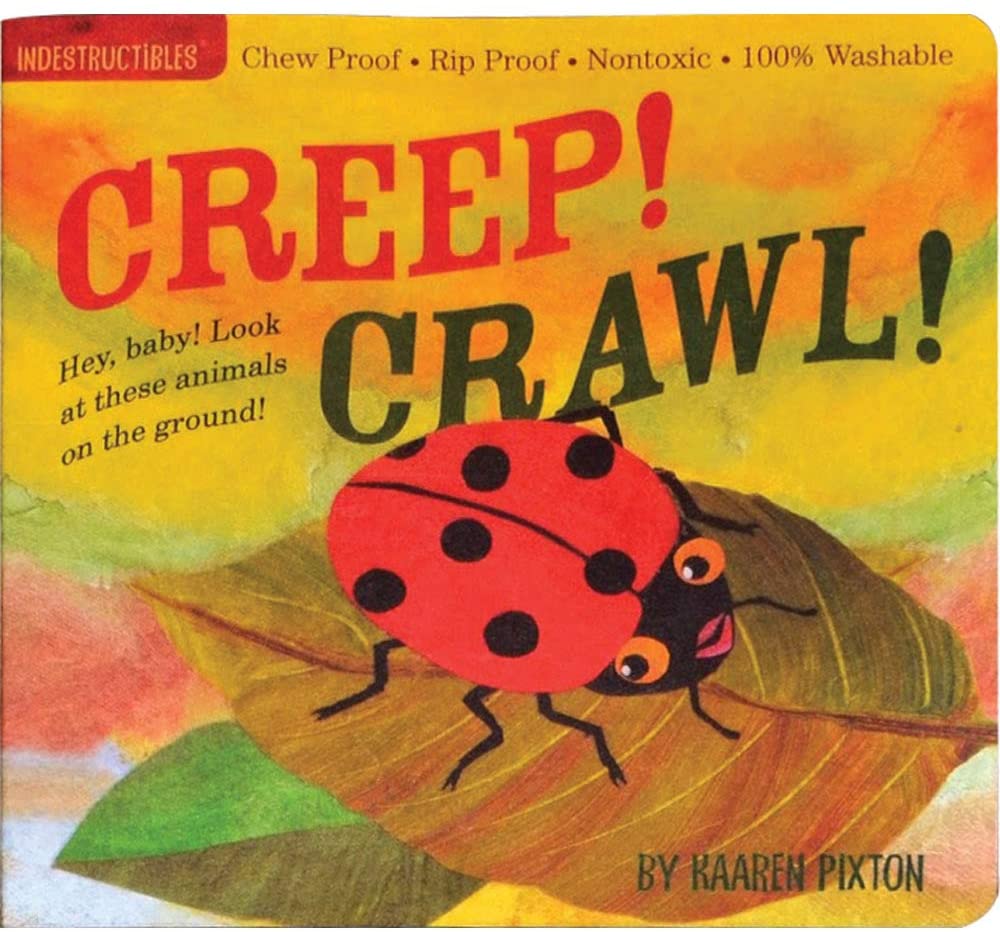 Workman Publishing
Share